I've finished just about all of my Christmas shopping and I owe this great pleasure in large part to Amazon! Oh, how I love my Amazon Prime membership.
Today's holiday giveaway is a simple one – 1 $50 gift card at Amazon. Who couldn't use that?
Enter today's giveaway in the widget below. Enter our other giveaways on the Holiday Giveaway Hub. Current giveaways include a complete set of See to Spell sight word flash cards, any level of All About Reading or All About Spelling, a complete Foundations Bundle of my Parent Dyslexia Courses, and one level of the Reading Horizons online reading program. Pretty cool, huh?
We're halfway through our Holiday Giveaways. There are 4 more of my favorite resources to giveaway next week.
Want to enter to win? Fill our the Rafflecopter widget below.
Did you miss a giveaway? Visit our Homeschool Giveaway Hub to find and enter our other giveaways.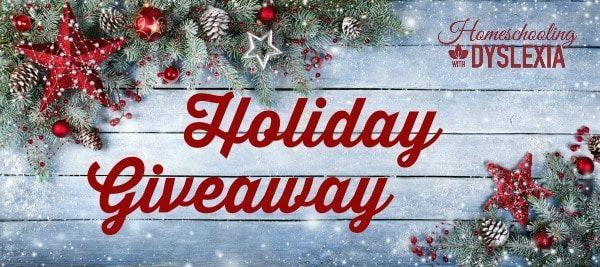 Good Luck!