Invite Marianne to Speak to Your Group
Marianne speaks to churches, schools, homeschool groups and at homeschool conventions.  She loves to encourage others with the encouragement she has been given over the course of 24 years of marriage and 20 years of homeschooling.
General Homeschooling Topics Include:
 Raising Kids With Vision
As the mother of teen sailors, Zac and Abby Sunderland, Marianne has a unique perspective on what real education is and how to nurture and encourage your child's God-given strengths and talents.  God has a plan for all of us, including our children.  Marianne will show you simple, practical and often times, overlooked ways to help your child grow into his or her unique purpose.
Homeschooling the Large Family
Encouragement and practical help for the large family.  Including:
organizational tips
scheduling/flexibility
getting away from the school-at-home mentality
multi-level learning
keeping little ones happy and engaged
having reasonable expectations
Avoiding and Overcoming Homeschool Burnout
Marianne provides encouragement to step back from a busy mom's everyday tasks and get her eye on the big picture.  How to know the warning signs and to avoid burnout.  How to create priorities and work towards meaningful goals for the whole family and you, Mom.
Thriving, not Surviving: Homeschooling Through the Teen Years
Homeschooling through the teen years can be a major challenge. Come learn from a mom who has homeschooled 6 teens about and be encouraged and equipped to thrive not survive through the teens years.
Understanding normal development in the teen year
How to motivate teens by helping them to find their God-given calling
Behaviors that are not normal – rebellion & prodigals
How to push your kids without pushing them away.
Speaking Topics About Homeschooling Kids Who Learn Differently
Getting Started Teaching Kids With Learning Difficulties
Making the decision to homeschool, including how to answer any critics that insist that the schools are the educational experts.
The truth about the state of special education in our public schools.
Common emotional issues for parents and kids and how to overcome them.
How to get started homeschooling; including legalities and finding local support.
Tips on finding and modifying homeschool curriculum for the dyslexic student.
Teaching methods, including how to balance accommodations and remediations.
When to get help in the form of diagnostic testing and educational therapy.
Strategies for getting it all done.
You Can Homeschool Your Child With Dyslexia
Dyslexia affects 20% of our kids.  Research shows that dyslexic kids become dyslexic adults.  Early intervention with researched-based teaching methods can help your child avoid many of the struggles with school caused by poor reading skills.  This session will help parents understand what dyslexia is and what it isn't, provide practical help to understand learning styles and how to choose teaching methods that are more effective.  The session will also include encouragement for the day to day struggles, both academic and emotional, and conclude with learning the advantages to the dyslexic way of thinking.
Fearfully and Wonderfully Made:  How Learning Styles and Multiple Intelligences Reveal Your Child's Calling
If you've been homeschooling for more than 5 minutes, you've likely observed that no two of your kids learn the same!  Of our 8 children, only 1 learns even remotely like me!  Homeschooling is the perfect opportunity to observe the learning styles and unique gifts and talents of each of your children.  This session will explain the 8 Intelligences and how to observe them in your children.  God has created us all uniquely for a purpose.  Understand your children better so that you can teach them more effectively!
Help for the Hopelessly Unorganized Child:  Homeschooling Kids With ADD or ADHD
Do you have a child who is hopelessly unorganized? Can never find their pack packs, folders or soccer cleats? Oftentimes these kids are not just disorganized with their belongings but also with their thoughts. They have difficulty starting projects and once they've started them, they often lack what it takes to complete them. You may be interested to know that there is a name for this type of disorganization – executive function – or in this case a lack of executive function.  In this class, we're going to look at what executive function is, how it affects organizational skills, and most importantly, how you can teach your SEEMINGLY hopelessly unorganized child to grow in this area.
Teaching Math to Kids With Dyscalculia
Many kids struggle unexpectedly with math despite having average to above-average intelligence. This talk will cover:
What is Dyscalculia?
Understand why kids struggle with math – underlying causes
Proven methods of how to teach kids who lack math sense
Implementing appropriate accommodations and modifications in the homeschool
Teaching Reading to Kids With Dyslexia
Homeschooling kids with dyslexia is not only possible but one of the best things you can do to help your struggling reader.  This session will cover research-based methods of teaching reading to kids with dyslexia or other reading difficulties.
Understand the research about dyslexia so you can evaluate the myriads of programs, supplements, and services that are offered to parents of dyslexics.
Understand the research-based methods of reading instruction that really work with the dyslexic learner.
Find a program, curriculum or other service to fit your family's needs.
How much does dyslexia remediation cost?
How long does it take?
What about those 'alternative' treatments and therapies?  Do they work?  How can we know?
Teaching Writing to Kids With Dysgraphia
Common signs of dysgraphia are:
tight, awkward pencil grip and body position
avoiding writing or drawing tasks
trouble forming letter shapes
inconsistent spacing between letters or words
uses a mixture of upper and lowercase letters
tires quickly while writing
illegible handwriting
omitting or not finishing words in sentences
trouble organizing thoughts on paper
difficulty with syntax structure and grammar
This session will teach:
What dysgraphia is
What causes dysgraphia
Proven methods for teaching, and mastering handwriting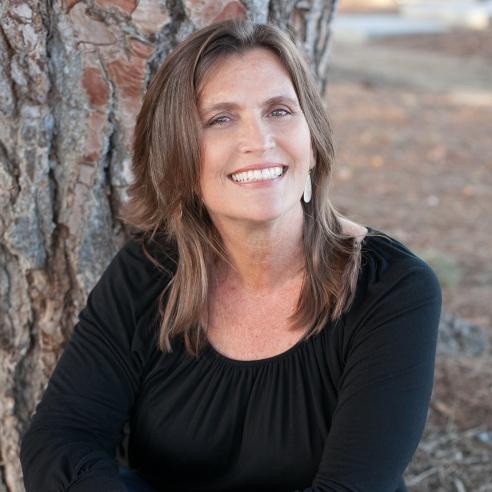 Marianne Sunderland  is a homeschooling mother of eight unique children ages 11 to 29, including adventurous and homeschooled sailors, Zac and Abby Sunderland, known for their world-record setting around the world sailing campaigns. She is also an author, speaker, and because 7 of her 8 children are dyslexic, a passionate dyslexia advocate with a mission to educate and encourage families to understand dyslexia as well as to discover and nurture their children's God-given gifts and talents, in and outside of the classroom.   Marianne's web site, Homeschooling With Dyslexia, provides weekly articles on homeschooling kids with ADD, ADHD and Dyslexia that will bless and encourage you: www.homeschoolingwithdyslexia.com.
Find her on the web at: Facebook I Pinterest I Instagram
If you are interested in having Marianne speak at your event or for more information, fill out the Contact Form below.