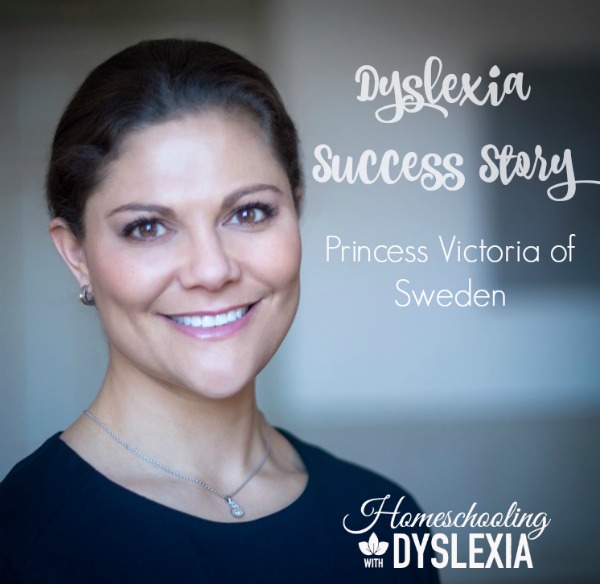 Life isn't always a fairy tale for real-life princesses.
Victoria, Crown Princess of Sweden, knows this truth all too well. Victoria Ingrid Alice Desiree was born July 14, 1977, and is the daughter of King Carl XVI Gustaf and Queen Silvia. She is the heir to the Swedish throne and has spent her entire life preparing to take on that role.
Being bullied
But being the princess of her country didn't make her immune to the bullying she faced at school because she is dyslexic. As a child, her classmates would laugh and tease her when she read aloud, questioning her intelligence over and over again.
Over time, she came to believe these lies and her self-confidence plummeted. "I used to think I was stupid and slow," she recalls. As a teenager, she suffered from an eating disorder and sought treatment for it and other mental health issues related to her low self-esteem. It was during this treatment that she first began to understand herself and finally accept her learning disability. Armed with new coping skills and determination, she found the will to recover and the strength to overcome her personal difficulties.
Growing up largely in the public eye, Victoria heavily felt the demands and pressures that came along with her family and title. Everything she did was under scrutiny. She says of her childhood, "There are times when you wish you were somewhere else, and someone else."
She was expected to excel academically, but continually struggled with reading and understanding. She remembers, "For me school was fun, but it was also very demanding. When one has reading and writing difficulties, it can be tough sometimes."
A dyslexic King and Prince
But Victoria had the important support of her family; her father, King Carl, and her brother, Prince Carl Philip, have a special understanding of her academic difficulties because they, too, are dyslexic.
Prince Carl Philip has himself faced his fair share of bullying, even as an adult. When he misspoke while reading aloud at a charity event, local media labeled him "stupid and unintelligent." The burden of the pressure she felt, coupled with her difficulty in learning, led her to battle a very serious eating disorder for several years. But with the support of her family and her determination to overcome, Victoria's treatment was successful. She learned to rely on herself and her loved ones for help and worked hard to overcome her struggles.
Finding success
Victoria has gone on to be very successful in her studies, despite being dyslexic. She pursued coursework in political science at Yale University, and has taken special courses in Swedish parliament. She has even attended and participated in United Nations sessions.
Victoria also completed basic soldier training with the Swedish Armed Forces, a feat that is both physically and academically challenging. She studied abroad in France, Germany, and the United States, all in preparation for the political role she will take when she becomes Queen.
Over time she has truly blossomed into an admirable and qualified princess of Sweden who has earned the respect of her country's people.
Helping others
Her unique experience with dyslexia made Victoria determined to spread awareness and understanding of it, so that others with learning difficulties can reach out to find the support they need to succeed.
Her comfort in speaking publicly about her experiences in itself is important for the many children coping with feelings of inadequacy. She hopes her sharing will help spark conversations among others. Victoria says, "It can sound like a simple problem, but it isn't. I know."
Spreading awareness
What she knows is that lack of awareness of learning disabilities can cause serious ramifications for a child: bullying, low-self esteem, depression, and other mental health issues, among other things. Her goal is to enable others to recognize and understand dyslexia so that children, families, and educators can work together toward success. Victoria was able to learn to strategies to help her succeed at school, and she hopes to be an encouragement so that others to succeed as well. She is an advocate and a helper for those with learning disabilities, and her ability to overcome encourages so many others worldwide.
More dyslexia success stories: