Your student with dyslexia may be prepared for college and even been accepted into their college of choice, but what about paying for college? Let's take a look at options for financial aid for students with dyslexia.
Thank you for joining me on for this 10-day series on Preparing Your Student With Dyslexia for College Success. To read the whole series, click here.
Your student with dyslexia may be prepared for college and even been accepted into their college of choice, but what about paying for college?  There are specific scholarships for students with dyslexia.
It used to be that when I thought of  scholarships, I immediately thought only of the straight A students.  Let's face it, getting free money isn't easy these days.  There are a lot of people with amazing transcripts.  What hope does a hard working dyslexic student have?  A lot.  Keep reading.
Many private scholarships are available that grant money to students based on their particular strengths, interests, disabilities and other characteristics or qualities. The following is a list of scholarships particularly for students with learning disabilities.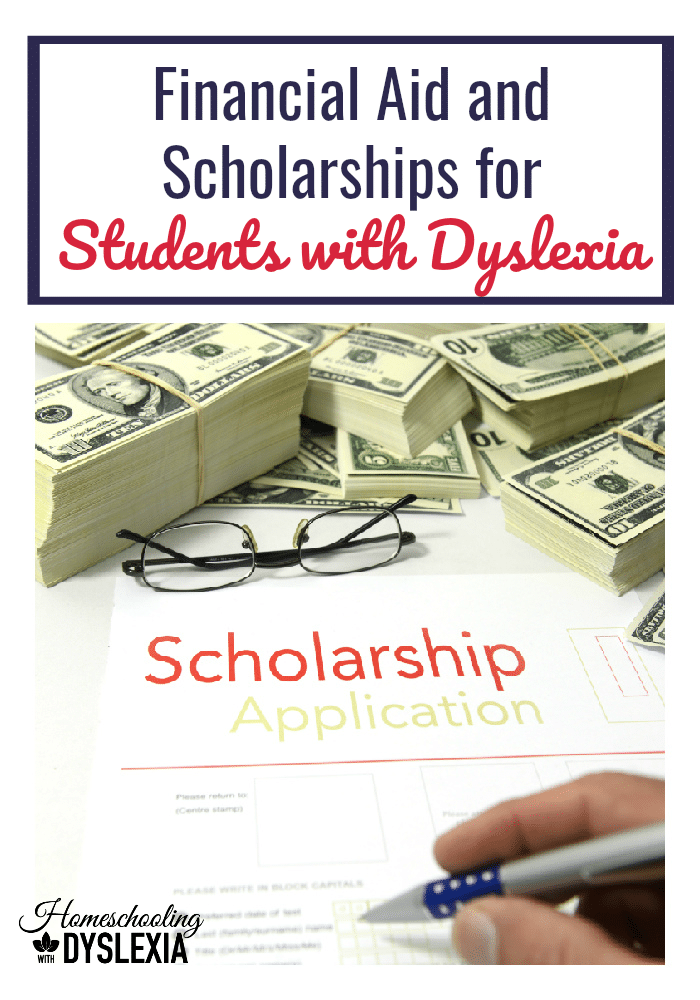 First Stop – FAFSA
Federal student aid is one way to cover the cost of college. Your first stop should be filling out the Free Application for Federal Student Aid (FAFSA). This application allows you to determine your eligibility for Pell Grants, federal student loans, and other student aid. This application can be filled out online.
Pell provides grants, which do not have to be paid back, to students who can demonstrate financial need. Students can qualify for up to a maximum of $5,550 per school year. Need is determined based on the resources which a (dependent) student's family can contribute to the cost of attending college. An independent student's aid amount is based on their own financial resources.
Maximize Grant Money Before Borrowing
After selecting colleges of interest, find out what kinds of financial aid your college offers and try to work with the school to better suit your needs.  It is important to maximize grant aid before you borrow to pay for the cost of college.  It is also important to use federal student loan programs before borrowing from private sources.  Federal student loan programs often provide better terms and conditions and offer more protections for borrowers who might fall behind on their loan payments after school.  Overall think before you borrow with these tips from CollegeBoard.org.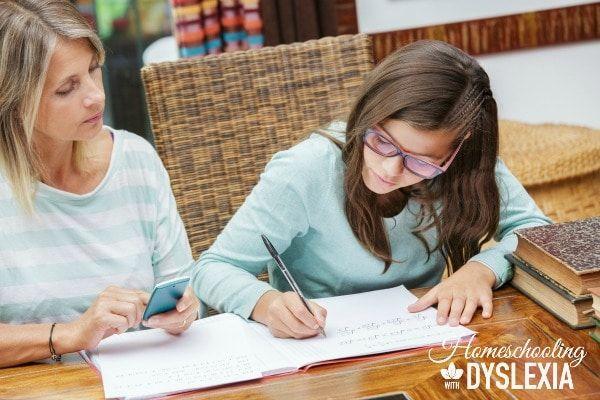 Grants and scholarships
Books
Financial Aid for the Disabled and Their Families 2012-2014 
This book identifies funding and financial aid resources for high school kids and older with disabilities on education, career development, training, assistive technology, etc.
Web Sites
Locate scholarships, loans, internships, and other financial aid programs for college that match your education level, talents, and background. Complete the profile form, including a place to check for learning disability, and Scholarship Search will find potential opportunities from a database of more than 2,000 undergraduate scholarships, internships, and loan programs.
A list of scholarship programs available to students that are categorized by topics and special interests.
Allows students to search for scholarships that match their personal profiles and needs.
A list of grants, scholarships, and funding links and resources for students.
A widely used resource on money for college, financial aid, and more.
A list of books, web links, and specific scholarships and loans that address financial aid opportunities for students with disabilities.
In the search bar on the right, enter "Financial Aid" for links to scholarships for students with LD.
Information and resources to assist students with the financial aid process.
Scholarships for Students With Learning Disabilities
NCLD's list of scholarship opportunities specifically for students with LD.
State funding information for post-secondary education.
Financial aid from the U.S. Department of Education, including information about Pell Grants, Stafford Loans, PLUS loans and more.
Buckley Moss Society, Anne and Matt Harbison Award
The P. Buckley Moss Society introduces an annual scholarship to provide incentive for, and recognition to, a graduating high school senior with a learning disability who has made arrangements to go to college. This is a grant of $1,000 made toward the tuition at the recipient's chosen college or university.
Anne Ford Scholarship Established for College-Bound Students With Learning Disabilities
The scholarship is an annual gift of $10,000 to a promising high school senior with learning disabilities who plans to pursue a university degree.
This comprehensive financial aid website focuses on post-secondary school funding and lists college scholarships for the persons with a learning disability. There's also some information on ways to pay for private education institutions. One helpful part of this site is their Scam Alert section that lists the most common scholarship scams, including suspicious aid offers. You can also sign up for e-mail lists and discussion groups. All in all, it's a very useful site that's easy to navigate and straightforward in its presentation.
The Foundation Center Cooperating Collections
Located in every state, these free funding information centers in libraries and nonprofit resource centers provide a "core collection" of Foundation Center publications and products.
Two $1,000 scholarships for students with LD, one of which is designated for a student pursuing an education and/or a math degree. One ADD/ADHD scholarship will also be awarded.
A renewable $750 award available to high school students with physical, learning, cognitive, hearing, or vision disabilities.
Awards of assistive technology tools (ex. Kurzweil products, Dragon Naturally Speaking and MacSpeech Dictate, Franklin Dictionary) are available to college students diagnosed with LD and/or ADHD. Students must be enrolled at a college/university with the intention of pursuing an undergraduate degree.
This program is available to a current sophomore at a four-year university in the U.S. The student must have a disability, such as LD. The comprehensive program includes educational workshops, interview preparation, organized mentor programs, and continued support and coaching through the recruitment process via a leadership development program, plus a $1,000 award.
Three $6,000 and three $2,000 awards available to high school seniors with LD who demonstrate leadership skills, scholarship and a high level of service to others; must be a member of Recording for the Blind and Dyslexic (RFB&D).
Rise Scholarship Foundation
A $2,500 scholarship is available for a current high school senior with a documented LD who plans to attend a college or university in the upcoming academic year.
Two $2,000 awards are available to students with LD. Students must be a high school senior or involved in post-secondary education. An additional Internet marketing internship is available, if the student(s) is interested.
A $1,000 award for a student with LD and/or ADHD who has demonstrated initiative, talent, and determination resulting in a notable accomplishment in any field–including art, music, science, math, athletics or community service.
Available to students with disabilities with financial needs who enroll in a State University System of Florida institution.

Keep Learning – Don't Give Up
If you do not qualify for many of these scholarships, or are simply looking for more opportunities to get money for college, do not despair. Think beyond your learning struggles: what do you want to study? What activities have you been involved in? Are you or your parents members of any associations or groups? Any of these may lead to a scholarship. Sign up for a free scholarship search engine like Fastweb or Sallie Mae's Scholarship Search to create a profile and search for all scholarships that may apply to you. Learn as much as you can about financial aid—the more knowledgeable you are, the better prepared you will be when college bills arrive.
Join us here tomorrow when we'll talk about Alternatives to a Traditional College Degree.
Please Share!
Thank you for joining me here today for the 10-day series – Preparing Your Dyslexic Student for College Success. If you haven't subscribed and would like further posts from HomeschoolingWithDyslexia.com to come to your inbox, click here to sign up for free email updates from Homeschooling With Dyslexia.
Join me today over on the Homeschooling With Dyslexia Facebook page to further the discussion of preparing your dyslexic student for college success.
Please help me spread the word about this series by sharing this post via the links below to Facebook, Twitter, Pinterest or a by leaving a comment below.