Educate Yourself So You Can Educate Your Child
The most important thing you can do if you are the parent of a dyslexic child is to get educated.
There is no one who knows or cares for your child like you do. Whether your child is currently in a public school, private school or homeschool, they need you to be their advocate. Successful dyslexics say that the #1 most impacting factor in their success was the presence of a caring adult that stepped in and helped them get what they needed in their education.
Our Parent Dyslexia Classes were created to help you quickly and easily get educated about what dyslexia is and how you can most effectively help your dyslexic children not only learn but truly thrive by providing reliable, research-based information, personal experience, practical applications and invaluable lists of resources to help you on your journey.
Educate yourself so that you can best educate your children with dyslexia.
Who are these classes for?
Anyone who desires to better understand the many areas of learning affected by dyslexia.

Anyone who is homeschooling, after schooling or teaching kids with dyslexia, ADD or ADHD.

Anyone who needs the confidence that they can successfully advocate for their kids with dyslexia.

Anyone looking for the encouragement from someone who has been there and can guide them along the path of successfully homeschooling their dyslexic children.
I can't thank Marianne enough for her online parent classes. I have learned more about dyslexia through Marianne and her classes than all other resources combined. Just finished up another course last night, in the comfort of my home and pjs.
Although I have read a lot about dyslexia, I am finding these classes to be very valuable. The depth that you go into, as well as the practical solutions you discuss are exactly what I needed to feel more confident in teaching my son. I particularly appreciate how much you incorporate real life examples into the learning. It's what I have been missing in other sources. Thank you so much for taking this on! It must be a ton of work, but it is greatly appreciated.©©
I no longer lay awake at night wondering how I can be effective in teaching him to read. Homeschooling with dyslexia courses gave me the tools I needed.
I have been so blessed by your blog. I was so happy to find another large family who was also dealing with learning challenges. I finally felt understood and like I was not just doing everything wrong, I gained more confidence in what I was doing instead of being steaped in guilt.
Since those early days of tears and exasperation, Marianne has been successfully homeschooling her children with dyslexia using individualized, multi-sensory and research-based methods. All people with dyslexia can learn to read, write and spell with the right methods!
Transform your homeschool by learning how your kids with dyslexia really learn!
Create a Positive Learning Environment at Home Using Research-based Methods That Really Work
Taught by a certified Orton-Gillingham Tutor with 20 years of experience successfully homeschooling her own dyslexic children.
Whether you are just beginning to suspect dyslexia in one or more of your children or you have been dealing with dyslexia for some time, chances are that you're visiting this page because you are looking for practical ways to help your children learn.
Perhaps you're supplementing what your child's public or private school is currently providing.
Maybe, like many other families, you've had difficulties within the public or private school system and you are beginning to consider homeschooling. This can be overwhelming.
Or maybe you have been experiencing frustrations and disappointment in how your current homeschool methods are working.
If any of the above sound like you, or even you are simply seeking further skills to enhance your skills, I have an amazing opportunity for you, unlike anything on the web today.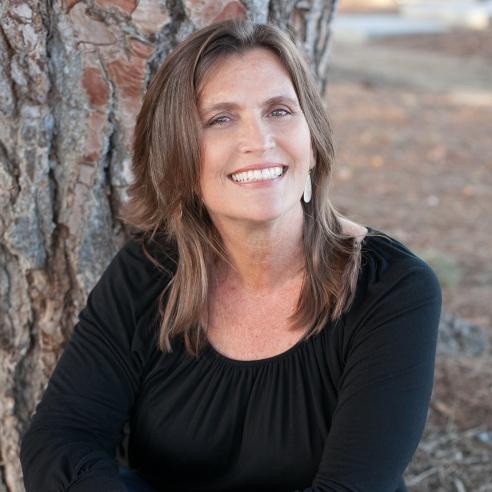 Hi, I'm Marianne Sunderland, author of Dyslexia 101: Truths, Myths and What Really Works, an experienced home educator, homeschool consultant and certified dyslexia tutor with 20 years of experience homeschooling kids with dyslexia.
When I set up my online site, Homeschooling With Dyslexia, I set it up with one clear purpose in mind: To help as many homeschooling families be as successful as possible.

Whether I was coaching parents new to homeschooling kids with dyslexia or helping established homeschool families adjust their teaching methods, my goal was the same – I wanted to make it easier for them than it was for me when I first started out over 20 years ago.
After learning and implementing the research-based methods in our homeschool, I realized that:
School time was no longer wrought with frustration and tears.

My kids were really learning and the ideas were finally 'sticking'.

I felt much more confident as a teacher.

I had a plan that was working for me that could be taught to others.
As a homeschool parent your goals are to educate and nurture your whole child. Oftentimes, unfortunately, when there are learning struggles, we can spend all day working on areas of weakness and miss out on opportunities to inspire and nurture the significant higher level thinking skills that our dyslexic children possess.
According to the International Dyslexia Association, "dyslexic students need direct, systematic and individual instruction in reading and spelling and traditional schools do not always provide adequate levels of service."
It is no wonder that more and more families with children who are dyslexic are choosing to bring their kids home to teach.
Statistics show that:
Approximately 20% of people have dyslexia
Although 20% of the population are entrepreneurs, 40% of entrepreneurs are dyslexic
Of the 85% of prison inmates who are illiterate, 40-50% of those have dyslexia
What makes the difference in which path these kids choose? How they are educated!
Homeschooling With Dyslexia Online Parent Dyslexia Classes give parents the opportunity to learn the valuable skills they need to implement strategies of the Orton-Gillingham approach in their own homeschools. Our goal is to empower you, the parent.
Wherever you are on this path, the Parent Dyslexia Classes will meet you with practical solutions, accurate theory, a supportive community and a solid foundation in the principles of the researched-based educational methods that really work.
What will you come away with?
A clear understanding of the many facets of dyslexia aside from reading struggles
More confidence as you teach your kids effectively
Skills to individualize your child's education to both strengthen their weaknesses and build upon their strengths
Guidance and personal attention to answer your questions
Encouragement as you embrace the challenge (and great rewards) of teaching your dyslexic child