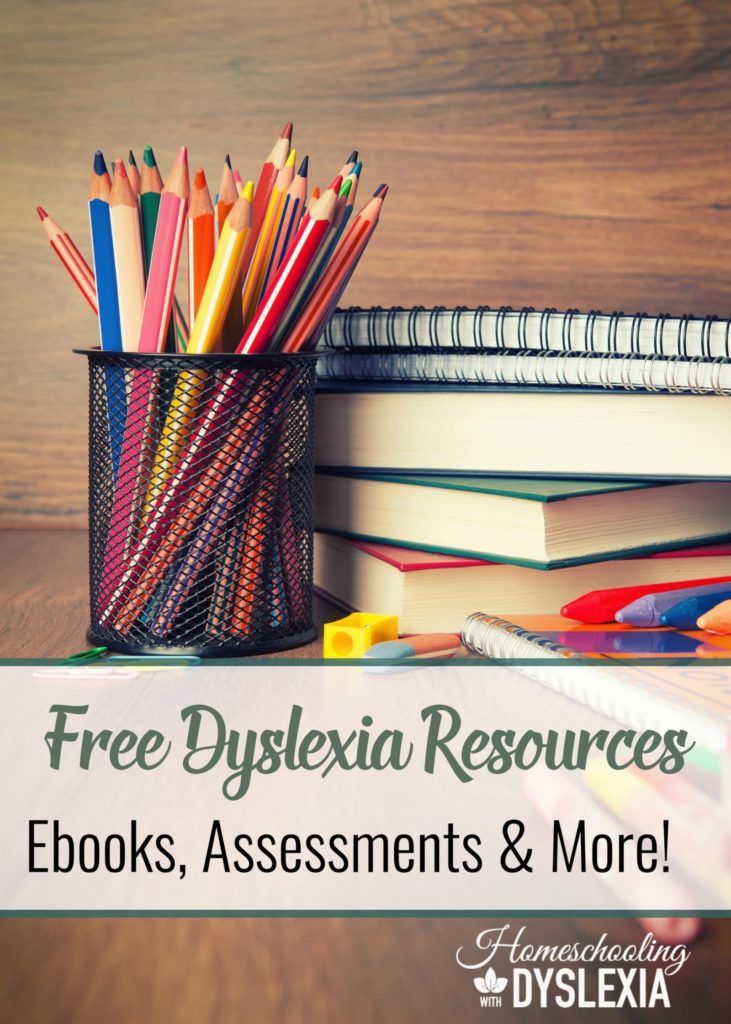 Teaching kids with dyslexia can be expensive with tutoring costs, special curricula needs, and technology needs. I compiled this list of free dyslexia resources that I have used and appreciated. Check back often as I will be updating this page regularly.
Free Ebooks on Dyslexia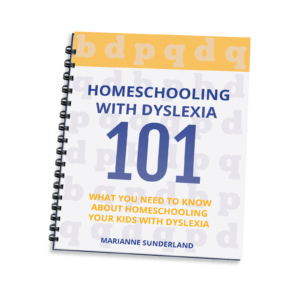 Homeschooling With Dyslexia 101:  What You Need to Know About Homeschooling Your Kids With Dyslexia includes the following information:
Encouragement and statistics to help you overcome your doubts about homeschooling
Understanding legalities
The best teaching methods for kids with dyslexia
How to find the right curriculum
How to set realistic goals
How to ceate a schedule that really works
Download your free copy today!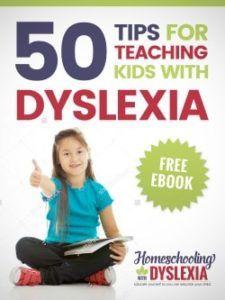 50 Tips for Teaching Kids With Dyslexia
50 Quick tips for creating a nurturing environment for your dyslexic learners. From Marianne at HomeschoolingWithDyslexia.com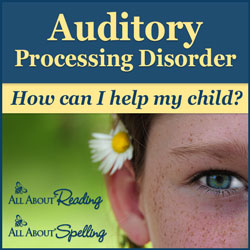 Auditory Processing: How can I help my child?
A free ebook from All About Learning on helping kids with Auditory Processing Disorder. Click here to download.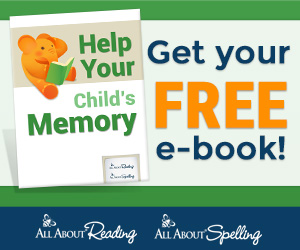 A free ebook from All About Learning Press on helping kids with poor working memory. Click here to download.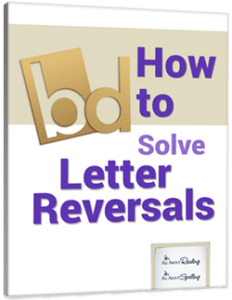 A free ebook on overcoming those persistent letter reversal problems our kids with dyslexia struggle with.  Click here to download.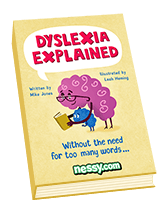 Dyslexia Explained
Free 87-page ebook written by the founder of Nessy Reading and Spelling, Mike Jones.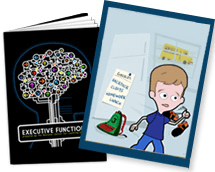 Executive Function Around the Clock

Free downloadable ebook about what Executive Functions look like throughout a typical day. A wonderfully concise resource from the National Center for Learning Disabilities.
Free Dyslexia Fact Sheets
These free, downloadable IDA fact sheets are convenient, professionally reviewed materials designed to improve understanding and support advocacy initiatives.
Free Dyslexia Screenings
These free dyslexia screenings are not intended for diagnosing a child or adult with dyslexia. These screeners will show if  you or your child have some of the many signs of dyslexia.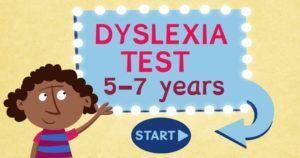 A free dyslexia screener for kids ages 5-7 from the makers of Nessy Reading and Spelling.

A free dyslexia screener for adults or children from Learning Ally.
Free Informal Reading and Spelling Assessments
An informal literacy assessment is any type of test that you can use with a child to help you observe his/her understanding about literacy concepts.
Here is a list of FREE literacy assessments:
Spelling Inventories from Words Their Way: this is such a thorough, yet quick way to assess exactly what your child understands about phonics. There are three different leveled spelling lists, ranging from K to high school.
Free Dyslexia Worksheets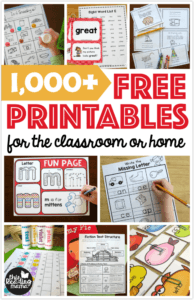 There are loads and loads of free, printable reading activities available on the This Reading Mama website.
Download free dyslexia worksheets from the American Dyslexia Association.
Free Reading Pages
Read Works is a non-profit that provides over 2000 leveled reading passages with short tests to check comprehension. Content areas include science, social studies, original fiction, and reporting. It is aligned with Common Core standards.  The site requires email registration for access to materials that can be downloaded and printed at home.
The Literacy Nest offers this free decodable reading passages download from Teachers Pay Teachers.
Free Online Parent Classes
Never heard of a phonogram? Can't remember syllabication rules? No problem! Take the free Parent Reading Workshop offered by Reading Horizons that will guide you through a simple systematic method that will empower you to better teach your own kids with dyslexia.
Free Dyslexia Planning Sheets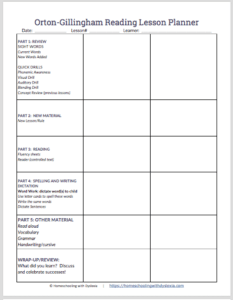 I created this simple Orton-Gillingham (OG) Reading Lesson Planner for using at home with my own kids. This free download includes instructions on the basic elements of a true OG reading lesson.
FREE OG Reading Lesson Planner
Download and print to use at home!
Free Editable Grading Rubric Template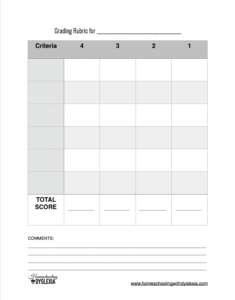 Get this FREE editable grading rubric for setting academic goals and grading criteria in a simple and straightforward way.  Read more about How to Create a Grading Rubric for your dyslexic kids here.
Free Spelling Rules Posters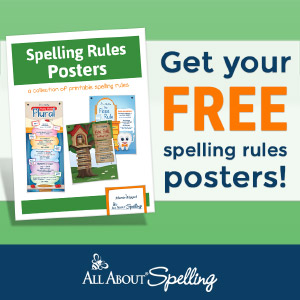 Free Dyslexia Apps

Letter Sounds A to Z App
From All About Reading and Spelling
Use this free program on your computer, tablet, or phone. This app features clear enunciation of the sounds of the 26 alphabet letters. Designed for use with the All About Reading Pre-reading curriculum. (Note: This app contains just the FIRST sound of the letters. Additional sounds are taught on our Phonogram Sounds app.)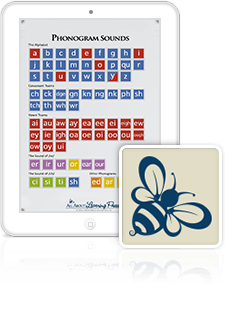 Phonograms Sounds App
From All About Reading and Spelling
Use this free program on your computer, tablet, or phone. This app features clear pronunciation of all the sounds of the phonograms (letters and letter combinations). Hear all 72 of the basic phonograms as taught in All About Reading and All About Spelling.
Free Dyslexia Games
Visit the Reading Horizons Literacy Arcade and play free reading games.
Free Trials on Dyslexia-friendly Reading Programs
These free trials are from some of our favorite, dyslexia-friendly, online reading programs.

Reading Horizons free 30-day trial.  Reading Horizons has two excellent online programs for teaching reading to students with dyslexia. Read my extensive review of Reading Horizons Elevate for children 10+ here.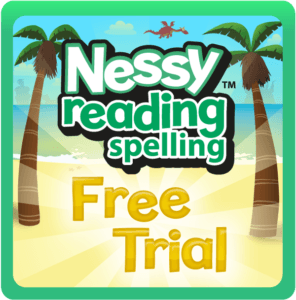 Nessy Reading and Spelling was specifically designed for kids with dyslexia and uses the Orton-Gillingham approach to teaching reading. Read my full review of Nessy Reading and Spelling here and sign up for a free trial to see how motivated your kids will be to read with this fun, interactive, and effective online reading program.
Free or Low Cost Dyslexia Tutoring
Scottish Rite is a free or low cost tutoring program available in the US and Canada (although there are now a few teleconferencing options available). For more information and to find a tutor near you, visit:
Reach out to local colleges. This is a common source of low-cost tutoring. College students studying to be teachers may charge less than certified teachers do. One way to find these students is by posting help-wanted ads in college newspapers or online. Local colleges are also a good place to find free or inexpensive dyslexia testing.
Look for group tutoring sessions. This is another way to keep costs down. Search online for local group tutoring sessions. Parents in our Homeschooling With Dyslexia Facebook Page might know of some in your area. The groups are usually small, consisting of three to five students.
Decoding Dyslexia is a network of parent-led, grassroots movements across the country whose purpose is to raise dyslexia awareness, empower families to support their children and inform policy-makers on best practices to identify, remediate and support students with dyslexia. Visit your state's Decoding Dyslexia site for information on local services that may be available to you.
International Dyslexia Association (IDA) – visit the IDA website to find a chapter near you and ask for any referrals they may have to free or affordable dyslexia tutoring.
Learning Disabilities Association (LDA) of America for referrals for local providers.
LD OnLine's Yellow Pages service and LD Resources section have a great deal of helpful information. Search by state for organizations, or find a parent advocacy group near you.
Free Assistive Technology That Work Well With Dyslexia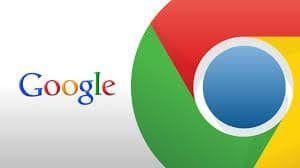 Google Chrome:  If you're new to the world of Google Chrome, this article from Noodle is an excellent, easy-to-understand overview of the Google Chrome browser, Chromebooks, and Extensions, Apps and Add-ons available.
Google Chrome Extensions for Dyslexia:
One of the most important features of today's assistive technology is that it allows students with dyslexia to complete their work alongside their non-dyslexic classmates without having to use special devices.
Google Chrome Apps for Dyslexia
Unlike extensions, Chrome apps are standalone applications that run in their own windows or tabs within the browser. They are similar in functionality to desktop software and apps found on mobile devices. Chrome apps can help students with dyslexia in several ways, providing tools like word prediction, dictation, graphic organizers, and text leveling. Like extensions, apps are found and downloaded from the Chrome Web Store and can be launched from their own browser windows.
CoWriter Universal   Co:Writer Universal App for Chrome combines a built in talking word processor with Co:Writer word prediction and speech recognition (speech to text).
Word Q:   WordQ for Chrome is an easy-to-use standalone text editor for writing that integrates state-of-the-art word prediction, speech feedback, and Google speech recognition to support writing and editing. WordQ suggests words to use and provides spoken feedback to help you identify mistakes. Speech recognition enables you to quickly enter individual words, phrases or entire sentences. Users of all ages who struggle with writing and editing can benefit from using WordQ.
VoiceNote: Students who benefit from dictation technology can use a Chrome app called VoiceNote II. It functions as a simple, standalone notepad with integrated speech-to-text. Students can save their writing in the app or copy and paste it to Google Docs or other windows.
LucidChart   Students with dyslexia often benefit from using graphic organizers while brainstorming ideas for essays, taking notes on lessons and readings, and preparing for quizzes and tests. Lucidchart contains an array of formatting and imaging options, and students can collaborate on projects by utilizing the app's sharing features. Once graphic organizers are complete, they can be printed, exported to Google Drive, or shared to the Lucidchart community and on various social media outlets.
Free Sources for Audiobooks
Audiobooks are one must-have resource for kids with dyslexia. Since they are often unable to read at their intellectual ability (or may be able to read it but not enjoy it) audio books fill that gap beautifully. Enhancing vocabulary, increasing knowledge of literary styles and complex grammar structures are just a few of the benefits of listening to good literature.
Your Local Library   Over 30,000 libraries use OverDrive to make it easy to check out audiobooks and ebooks right from your smartphone or tablet.  All you need is your library card, and a library in your community that supports the service.  From there, just install the app on your smartphone, tablet, or desktop (Android, iOS, Windows, OS X, Nook, Chrome, Amazon devices and more are all supported.)
LibriVox  This volunteer-driven site offers public domain books in audio format read by people from all over the world (and thus offers books in many languages). Audio books are available as 64 or 128 kbps MP3s. Since these are public domain-only books, you won't find the latest titles here. If you're looking for a wide selection of classic titles, especially if you're interested in hearing them in a large number of different languages, LibriVox is a good bet.
Scribl     Scribl offers audiobooks, podcasts, and ebooks using what it calls a "crowdpricing" system. This means that works that are more highly rated by its users cost more, while lower-rated titles cost less, with many being offered for free. Another nice feature of the service is that all audiobooks come with an ebook version of the title for free.
Bookshare   Bookshare is an awesome resource. It is free for K-12 students who have proof of a disability that affects reading. The books are read by a digitized voice using a computer program (free) or app for iOS or Android. The app or program highlights the word a as they are read and things like speed and voices can be customized.
My Audio School   My Audio School provides children with excellent audio content on a variety of school subjects in a format that they can easily use all by themselves.  Classic books, old-time radio theater, historical radio and television broadcasts, and more make My Audio School a treasure trove for educators, parents and students alike.  Each book on My Audio School is broken down, chapter by chapter, allowing children to listen to their daily assignments in manageable chunks. Links are provided for those who prefer to read the book online, or for parents who want to burn a book to CD, subscribe in iTunes or download it to an Mp3 player. Some titles are free and access to the entire library is only $14.99 a year.
I hope you found this page of free dyslexia resources helpful. Please comment below with any other free resources that you recommend! Don't forget to check back periodically for updates and additions.