I received a free download of the Atomidoodle app from Hero Factor Games for review purposes and was compensated financially for my time.  All opinions expressed in this post are my own and I was not required to post a positive review of the product.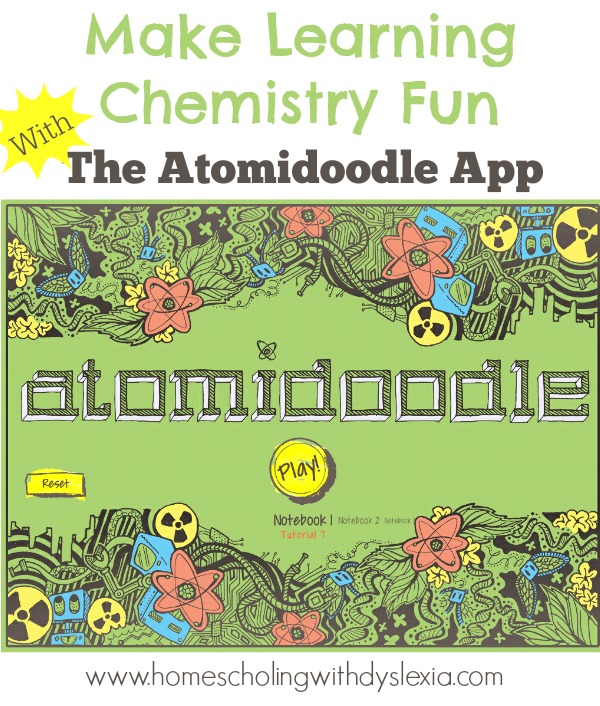 Overcoming Learning Challenges
If you've been around this site for long, you know that I'm a huge fan of hands-on, creative learning.  Never is this more important than when trying to learn what can seem to be dry or irrelevant facts.  When my kids began learning the elements of the periodic table for their Classical Conversations homeschool co-op, I was looking for a way to make this challenge more meaningful and fun.
Enter the Atomidoodle app from Hero Factor Games.
Atomidoodle App for Learning the Periodic Table
Atomidoodle has been just the thing to engage my visual, hands-on learners to explore and understand the periodic table.
The game platform is clean and uncluttered with hand drawn graphics and unobtrusive, yet upbeat, music and was immediately approved of by my three elementary school kids ages 7, 10 and 11.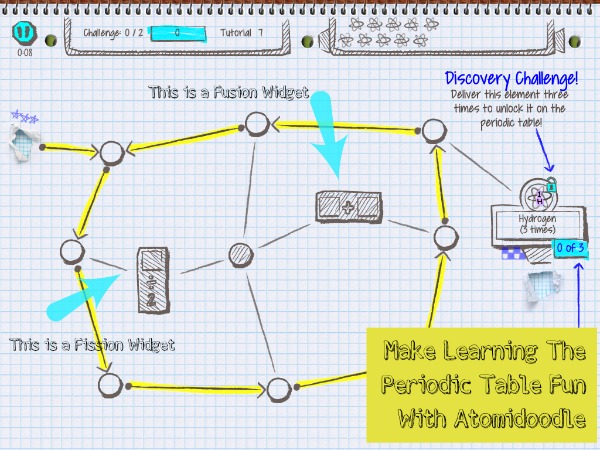 The object of the game is to build the correct atom and deliver it to the examinator by using the games' fission (dividing) and fusion (combining) widgets in a maze-like game board. Players must think fast to get the correct number of protons required for the various elements.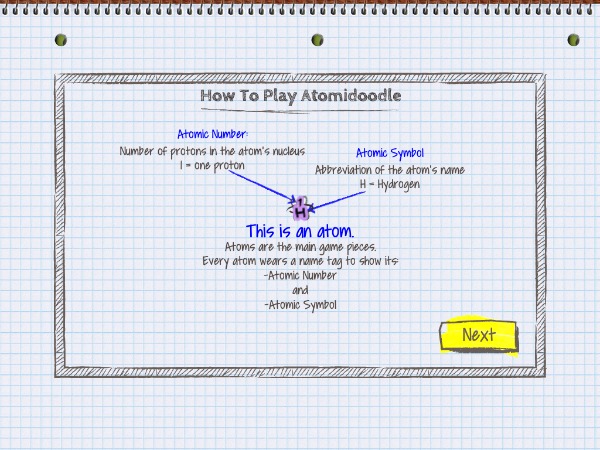 Each level has a challenge to complete. Once you "win" an element, you can then click on it, uncovering a variety of its facts, such as mass, atomic number, family, etc.
The app is mastery based in that you do not unlock another element until you complete a challenge on your current level.  I love this as it avoids kids getting overwhelmed by too much information being presented too soon.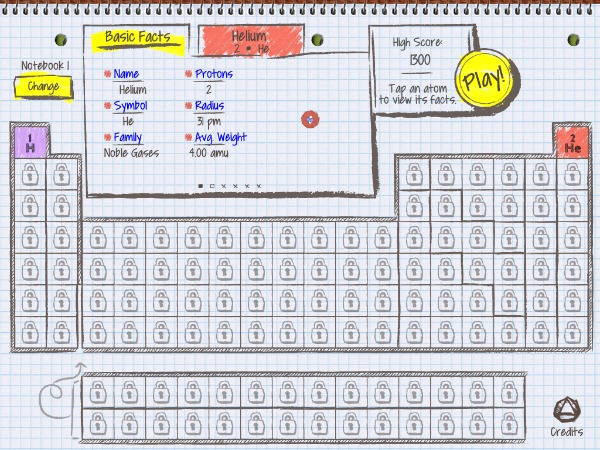 The Atomidoodle app consists of racing down paths to guide atoms to the goal, using simple math, to create new atoms, thinking fast to avoid explosions (my son loved this part!) all in a maze-like format that requires creative thinking on the go.
See Atomidoodle in Action:
Make Learning The Periodic Table Fun
The Atomidoodle app provides 100s of interesting facts about the elements that your child is learning.  This is exactly the connection to understanding elements and atoms in real life with which my dyslexic kids thrive.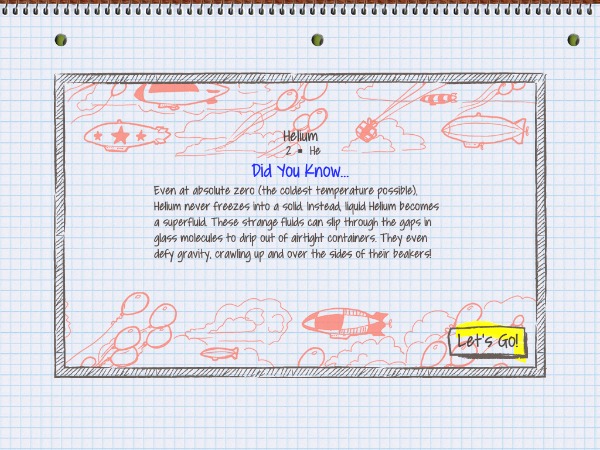 Our Experience With the Atomidoodle App
I am always amazed at how quickly my visual learners pick up games and apps.  They watched the tutorial and quickly got started learning.  In their homeschool co-op, they have already learned the first 8 elements of the periodic table so they were engaged right from the start making Hydrogen and Helium atoms race through the Atomidoodle maze, combining and dividing as needed to create the correct atom.
Without even realizing it they were learning:
Math Skills:  addition and division
Science Skills:  Name, number, symbol and family of each element plus interesting facts for each
Increasing hand, eye & brain coordination
How to Purchase Atomidoodle for Your Family
If you are looking for ways for your kids to learn the periodic table or to reinforce what they are already learning in a science class, or you are looking for fun, educational apps that your kids will love, you should buy the Atomidoodle App.
Atomidoodle is available from Hero Factor Games on iTunes for $1.99 and Google Play for $2.00.  We love how much hands-on, interactive learning we get for such a low price!
Connect With Hero Factor Games
Learn more about Hero Factory Games by connecting with them here: