If you've been around the Homeschooling With Dyslexia web site for long, you know that I am a long time fan of the Teaching Textbooks math curriculum. We've been using all of the levels from grade 3 – Algebra 2 successfully since 2006. We've seen many improvements in the TT program and I'm excited to share with you about the latest updates that are part of Teaching Textbooks 3.0.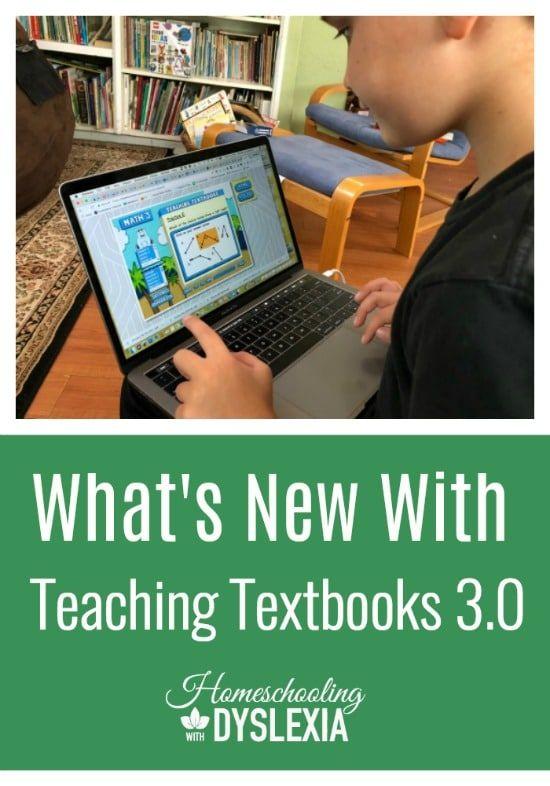 How Teaching Textbooks Helps Kids With Dyslexia Learn
With a houseful of kids with dyslexia (7 of our 8 kids are dyslexic) and a few with dyscalculia,  finding the Teaching Textbooks math program radically changed the dynamic in our homeschool for a few reasons:
All lessons are read out loud to the student. This eliminates the need for mom to teach every. single. lesson to them.
All lessons are interactive with immediate feedback. Answers are typed directly into the program, corrected immediately, and feedback provided. Students can attempt missed problems again and/or watch the solution.
There is an adequate level of review for my kids with memory issues who tend to need more review to master concepts.
Get a Hint. Sometimes my kids need a hint to trigger their memory for how to solve a particular problem. The Hints feature of TT allows them to get a little extra help when needed without giving them the answer.
You can read my full review of Teaching Textbooks and why it is like having the 'good' math teacher every year – here.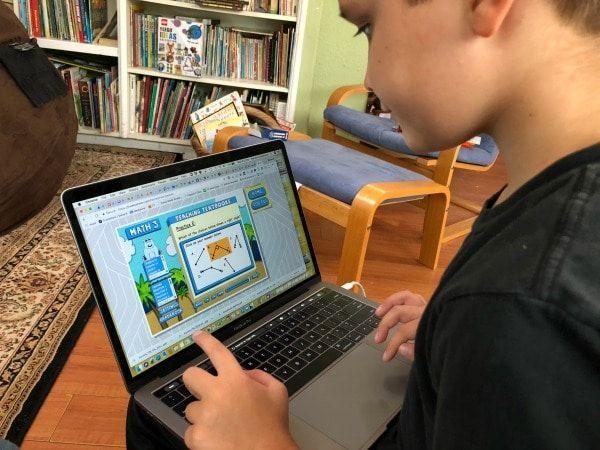 How Teaching Textbooks 3.0 is Even Better
TT 3.0 has the exact same content as version 2.0 with a few changes and improvements:
No more lost and scratched discs.
Cue the angels singing. One kid does their math. The next kid comes along, takes out their math disc, inserts their own and no one knows where that disc disappeared to. Yeah, after 12 years of using TT we have ordered more than our fair share of replacement discs! No longer… This also helps since more and more newer computers don't even come with disc drives these days.
Super affordable.
With prices varying from $43 – 67 per year, the costs are significantly less than version 2.0. And that's not including the savings from no longer replacing lost discs!
Easy access.
I can check who has done their assignments for the day from my computer by logging into our family account and visiting the Parent Home Page. The kids can complete their lessons on the computer or on their tablets.
Online Grade Storage
It used to be that if your computer died or had other issues, all data was lost. With TT 3.0 grades are stored online and are accessible anywhere you have an Internet connection.
A Few More Features of Teaching Textbooks 3.0
No physical text book.
There is no physical book with version 3.0. however you have access to an online version of the book and can print pages from it as needed.  However, you can still buy the physical text and answer key without the discs if you wish.
Pause your membership. If life happens as it is prone to do and you need to take a break from math for a short time, memberships can be paused temporarily to save paying when you're not using the program.
A large family (discounted) plan.
With TT version 3.0, a subscription is good for one child for one year. Subscriptions vary in price depending on the level of math in which you are enrolling your child. This is a huge price drop but to ensure that TT is still affordable for larger families, TT has rolled out the new Large Family Plan for families with 4-8 children. Learn more about the large-family discount plan here.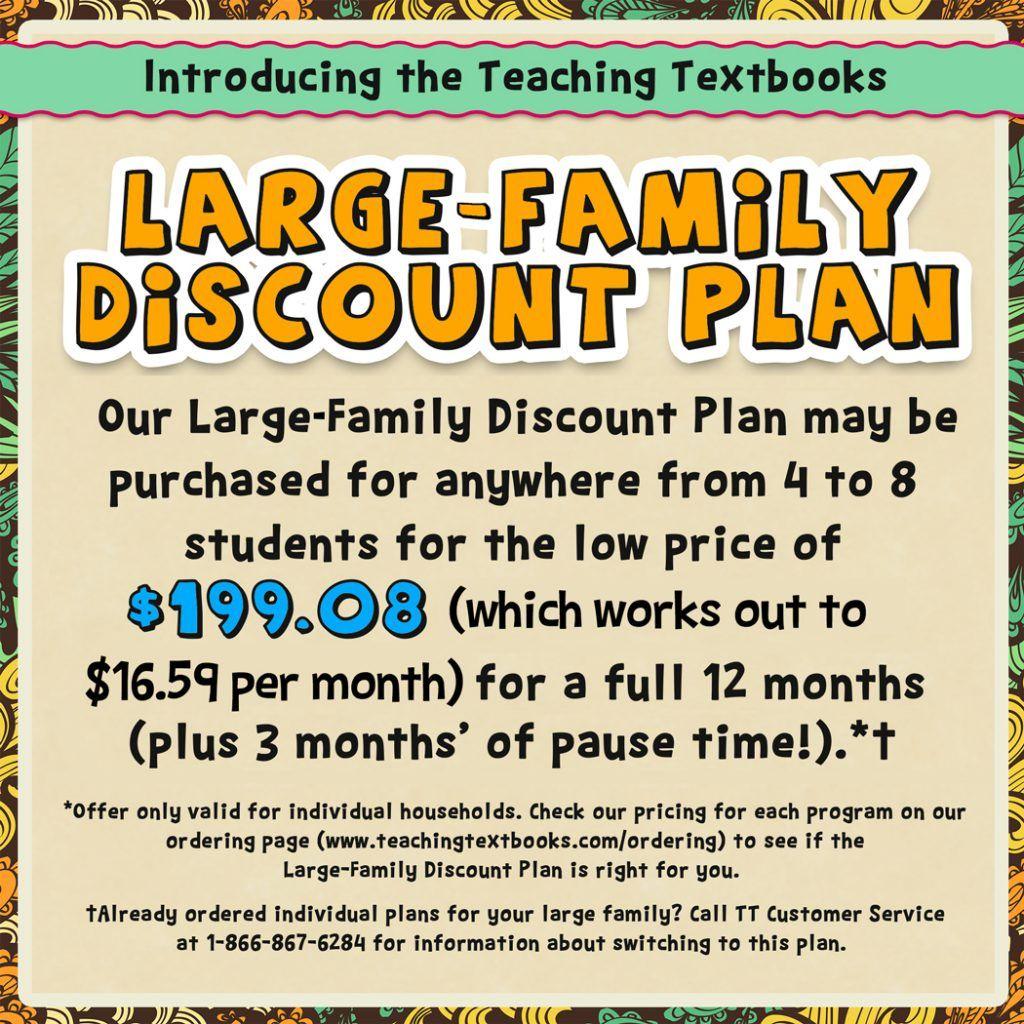 Try Before You Buy
Want to try before you buy? Take advantage of the free 15-lesson trial by clicking the image below: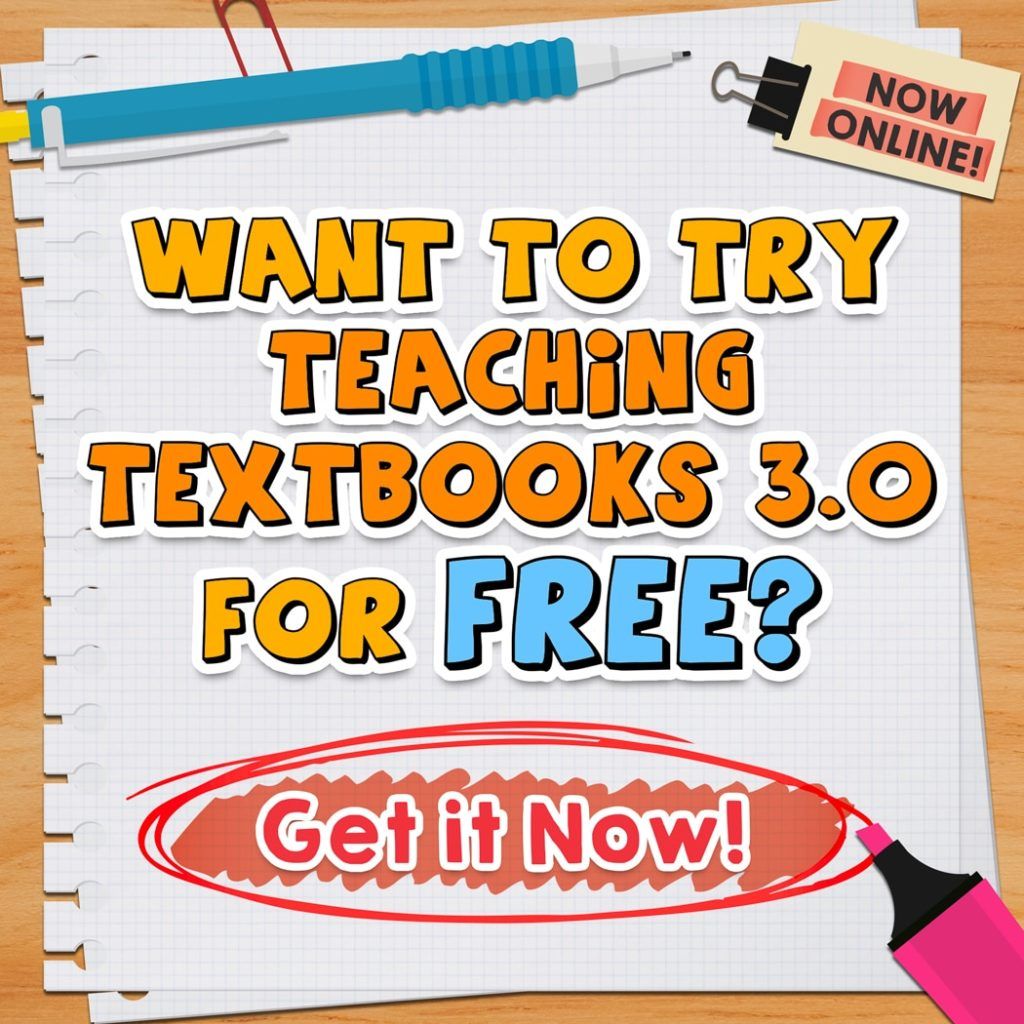 I am a Teaching Textbooks Ambassador and received TT 3.0 as part of my relationship with Teaching Textbooks.  All opinions on the product are my own.