Finding the best dyslexia-friendly homeschool curriculum is an ever changing process. Kids change, needs change, subjects change, finances change. Fortunately, finding the best deals on dyslexia-friendly homeschool curriculum is easy if you know where to shop.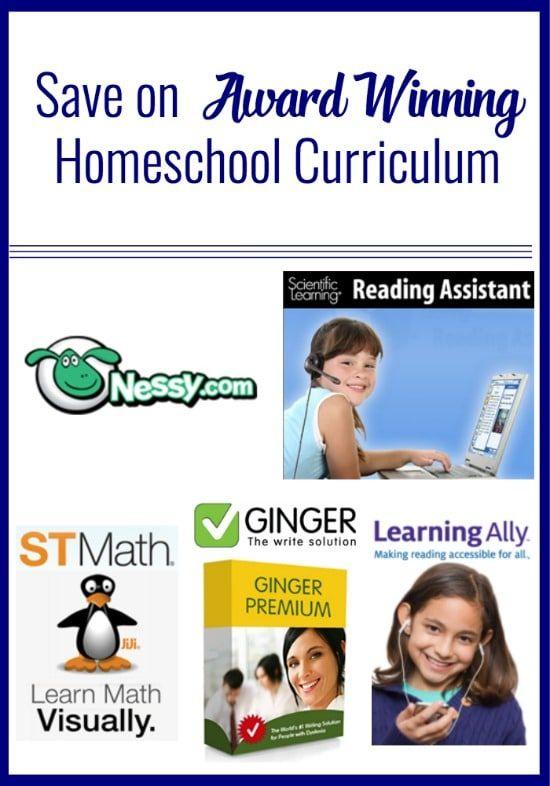 This is a sponsored post on behalf of Homeschool Buyers Co-op. I was compensated for my time to write this post but as you know, I only promote products or services that I have used or reviewed and would confidently use myself. 
Enter Homeschool Buyers Co-op.
Homeschool Buyers Co-op is able to provide amazingly low prices on some of the best homeschool curriculum by contacting their suppliers and working out volume discounts that they then pass along to homeschool families like us. Pretty cool, huh?
Our family has been able to find some amazing deals on dyslexia-friendly homeschool curriculum through Homeschool Buyers Co-op. Here are a few of my top recommendations:
Best Dyslexia-friendly Homeschool Curriculum from Homeschool Buyers Co-op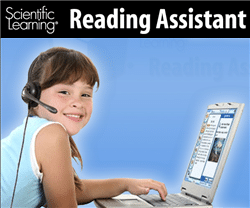 If you have a struggling reader, this is a MUST LOOK. Sally Shaywitz reviewed it in her classic book "Overcoming Dyslexia" and highly recommended it. According to Dr. Shaywitz, reading fluency — repeated oral reading — should be the #1 priority for parents of dyslexic children, and that's exactly what Reading Assistant is designed to facilitate.
Reading Assistant acts as a patient, non-judgmental listener for struggling, self-conscious readers and provides the much needed reading practice that benefits all students. Readers are helped with interactive resources, immediate feedback on errors, and private playback. Research suggests that as little as 15 minutes a day with Reading Assistant can significantly improve your struggling reader's proficiency.Visit Homeschool Buyers Co-op to for more information or to purchase Reading Assistant.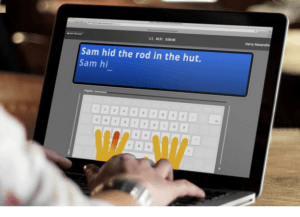 If you are like most of us in this computer age, you want your kids to type fluently, but how about a typing program that ALSO teaches your kids to read and spell at the same time?
Touch-Type Read and Spell (TTRS) is a multi-sensory course that teaches touch-typing skills in ways that also help kids improve their reading and spelling. It does that, in part, by having kids drill with actual, carefully selected words (hid-red-bed), rather than purely mechanical keystroke combinations (juj-kik-lol, etc.).
As an extra benefit, TTRS incorporates structured word lists based on the work of Orton and Gillingham, so it's especially useful for learners with dyslexia and other learning difficulties.
Members can get TTRS for $79.95 for one teacher and student (a 47% savings) , and only $39.95 (a 73% savings!) for each additional student in the same family!  Visit Homeschool Buyers Co-op for more information and to purchase Touch-Type Read and Spell.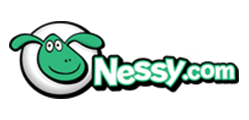 Nessy Reading & Spelling adheres to the Orton-Gillingham principles and is adapted to how the individual learns. The online subscription includes the essential components needed for a dyslexic child to learn to read and spell successfully:
• Phoneme-Grapheme Correspondences • Six syllable types • Prefixes, Suffixes • Rhyming skills • Phoneme identity, blending and segmentation • And much more!
Read my full review of how we use Nessy Reading and Spelling for reading practice in our homeschool here.
Buy any of the individual Nessy programs or for the best value, buy the Dyslexia Home Pack which includes 6 separate products: Dyslexia Quest, Nessy Reading & Spelling, Writing Beach, Nessy Numbers, Nessy Fingers, and as part of the exclusive pack, you will also be able to download a FREE copy of the ebook Dyslexia Explained.  Visit Homeschool Buyers Co-op for more information or to purchase any of these Nessy products.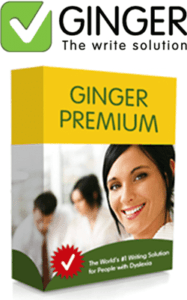 Writing Solution Software from Ginger Software allows your child to gain proficiency in spelling and writing skills. Ginger is an intelligent, contextual spell checker and grammar checker that enables users to write texts that are error-free.
Ginger recognizes words in context and provides the most appropriate corrections for spelling and grammar mistakes according to the intended meaning of your sentence. Ginger can tell when a correctly spelled word is misused and replaces it with the right word. Ginger can also recognize when a sentence is written incorrectly and provides the correction immediately for real-time guidance for the student's work.
Through the Co-op, you can sign up for a Free 7-Day trial to Ginger Premium to see if Ginger would be a good addition to your homeschool writing curriculum. Ginger is a digital download delivered software program. Members save 56% on a 1-year license for a single homeschool family for up to 3 computers. And, if purchased as part of this special promotion, also receive 500 Bonus SmartPoints.  Visit homeschool Buyers Co-op for more information or to purchase Ginger Premium Software.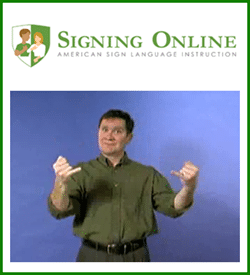 Do you have a middle or high schooler interested in learning sign language to meet a foreign language requirement or possibly for a career? If so, take a look at Signing Online and save 27% on this GroupBuy offer at the Co-op!
Signing Online offers web-based courses designed to effectively teach American Sign Language (ASL) from anywhere using your computer, tablet or smart phone. These online courses focus on conversational ASL and use videos to demonstrate the visual nature of signing.
Exclusively for Co-op members, Signing Online created two bundles for a two-year course of ASL study: Year 1 includes Beginning and Basic ASL, and, Year 2 includes Intermediate and Advance ASL. In addition to the exclusive bundles, members will receive Guided Reading Manuals with Answer Keys for each bundle that are only available with this special Co-op offer.  Check out a sample lesson on the offer page to see if this new course is right for your child!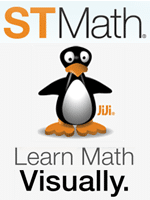 If your kids struggle learning math concepts, ST Math could be what your homeschool needs!
Over the last couple years, I have received numerous reports from readers saying how math has finally clicked for their kids with ST Math, a unique, award-winning curriculum that teaches math visually.
MIND Research has developed a new homeschool version of ST Math and it has arrived at the Co-op! Members save 40% on this exclusive GroupBuy offer.  Visit Homeschool Buyers Co-op for more information or to purchase ST Math.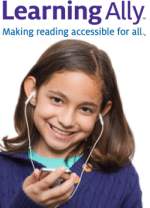 Founded in 1948, the non-profit Learning Ally has the largest collection of audio textbooks and literature titles in the world. Their collection includes Saxon Math textbooks, and many other homeschool favorites.
A membership with Learning Ally provides unlimited access to 80,000 audiobooks, including thousands of popular titles and over 50,000 audio textbooks – the world's largest collection of its kind! Books are available for download at the Learning Ally website and FREE playback software for PC, Mac, or i-devices is included with your membership, making it convenient to read wherever and whenever you want.
A 1-year subscription normally costs $119, but Co-op members save 42%. (Note: In order to subscribe, you will need to provide documentation that your child has a print disability. See this post on how to easily get a referral to Learning Ally from All About Learning Press – makers of All About Reading and Spelling.  
Visit Homeschool Buyers Co-op for more information or to purchase a 1-year subscription to Learning Ally.
Save on Award Winning Homeschool Curriculum
These seven products are just a few of the quality homeschool curricula that can be found at the lowest prices around at Homeschool Buyers Co-op.
The Homeschool Buyers Co-op has an award winning selection of:
More Help for Finding Homeschool Curriculum for Kids With Dyslexia
For more posts from HomeschoolingWithDyslexia.com on finding the best homeschool curriculum for your kids with dyslexia and other learning challenges, read this post, How to Find the Best Homeschool Curriculum for Your Child With Dyslexia.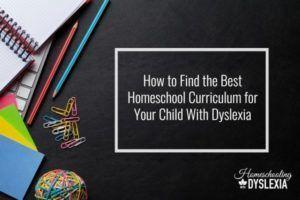 How about you? Have you visited Homeschool Buyers Co-op? Did you find a deal you love?