You've done the research.
You've chosen your homeschool reading curriculum.
How can you best prepare to use the information and tools you've acquired to have a great year of reading?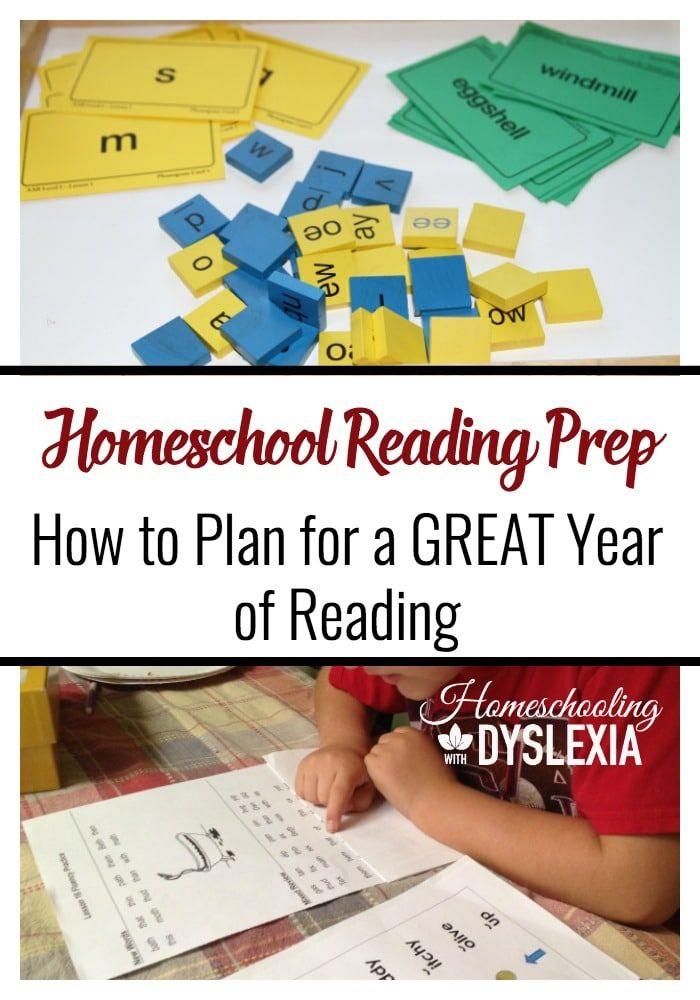 Teaching reading to kids with dyslexia isn't exactly easy, but spending an hour now on homeschool reading prep will help you achieve a better, more consistent,  year of reading.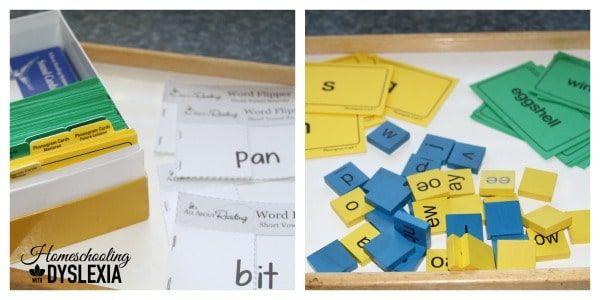 Get to Know Your Reading Curriculum
There are a variety of excellent and highly recommended reading programs for teaching kids with dyslexia for homeschool parents.  In order for these programs to be successful, you will need to understand all of their moving parts. This can take a little time but remember, the hands-on nature of these programs is one of the reasons they are so effective.
Read the introduction in the teacher's manual.  Orton-Gillingham (OG) reading methods use a very systematic approach to teaching reading. This can seem overwhelming at first. Going through the teacher's manual will help with this. Make notes. Highlight.
Look over all of the additional materials that came with your program. This could include a student book, letter tiles, word cards, and activity books. Make sure you know where each piece fits into the lessons. Compare the lessons from the teacher's manual to any student book or pages.
Look over the scope and sequence. It is important to know where you are going on this journey. What will this volume teach? How many lessons are there? Please note: you will very likely NOT be doing a lesson per day from your curriculum as you would in a math, history or science curriculum.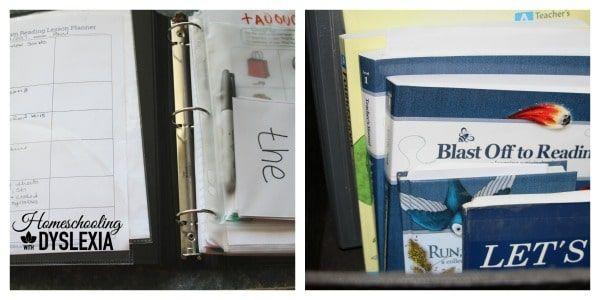 Organize Your Papers and Manipulatives
Because of the multi-sensory nature of the OG approach to teaching reading, there are going to be a fair number of moving parts. Don't let this overwhelm you! This is what makes the OG method so powerful.
Take some time to find a system for organizing your materials so that you aren't spending too much time looking for and gathering supplies every time you plan to teach.
A few ideas from our home:
1. Dedicate a box or basket for all of your reading supplies for each student.
This has been a huge help and relieves a ton of overwhelm that comes when I can't find what I'm looking for.
2. Dedicate a 3-ring binder for games, fluency sheets, sight word flash cards etc.
I've been wanting to do a post on what I keep in my kids' binders. I have one for each kid I teach with any supplies I need as well as my reading lesson planner sheets (see download link below).
Other things I keep in my reading binder:
3×5 index cards and a Sharpie in a pencil pouch for quickly creating new sight word cards. I also store current cards in the pouch.
A list of most common sight words and a cheat sheet with the sight word study method that I use.
Current fluency sheets from our curriculum.
Handwriting sheets or blank paper for handwriting practice.
Extra games or activities that I find on line that I plan to use.
These fun sight word cards from See to Spell.
Extra pens and pencils.
3. Put magnets on the back of any letter tiles.
Store these on a magnetic dry erase board. Store this out of reach of curious toddler fingers who receive great pleasure in swiping them all off!
Plan for What Your Daily Lessons Will Look Like
I find it super helpful to know what I'll need to do with each lesson. Remember, you will likely be spending anywhere from 2-5 days (or more) on each reading lesson from your reading curriculum. Individualizing your daily lessons is another important aspect of any effective reading program for kids with dyslexia. One easy way to accomplish this is to keep daily notes from each lesson.
Write down what you covered and any areas that you noticed that your child needs extra review. For example, recently my son forgot the spelling if 'y' says /i/ on the end of a short word. I made a note of this on my reading planner so I remember to practice this in our next lesson. He also encountered a new sight word in his Nessy Reading and Spelling game so I made a note to teach that to him in our next lesson as well.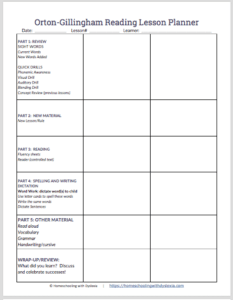 I created a Reading Lesson Planner to help me in my homeschool. Download it for free below.

FREE OG Reading Lesson Planner
Download and print to use at home!
Schedule Your Daily Reading Time
Because teaching reading is so important, I make it one of the first things we do everyday. Experts recommend a minimum of 3 reading sessions per week and as you can imagine, more is better. If you or your child are becoming resistant to this time of day (did I mention that teaching reading to kids with dyslexia is hard?) plan a treat for the end of the lesson.
Some motivators that we've tried in our home?
A special snack
A cup of tea or hot chocolate
A fun read aloud
Earning screen time (for later in the afternoon)
Earning points that can be redeemed for cash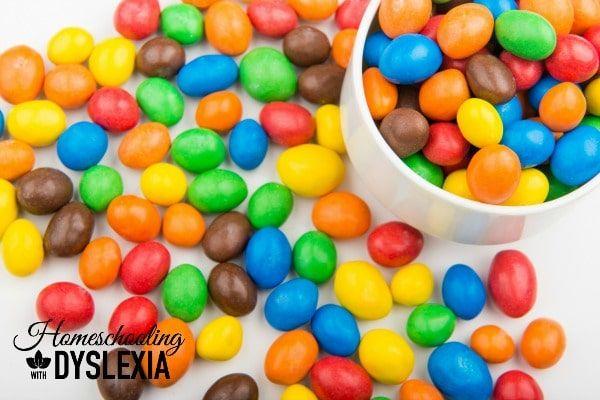 Plan for the Unexpected
The very nature of homeschooling is overcoming one interruption after another. Some days that can mess with our schedule, no matter how diligent we have been to stick to it. On these days, I find it helpful to have a few activities set aside that my kids can do without me so that they are still practicing their reading.
Some alternative reading activities we use:
If you are having more of these interrupted days than you would like (there are seasons like this!) read this post full of my best time-saving tips for when reading lessons take all day!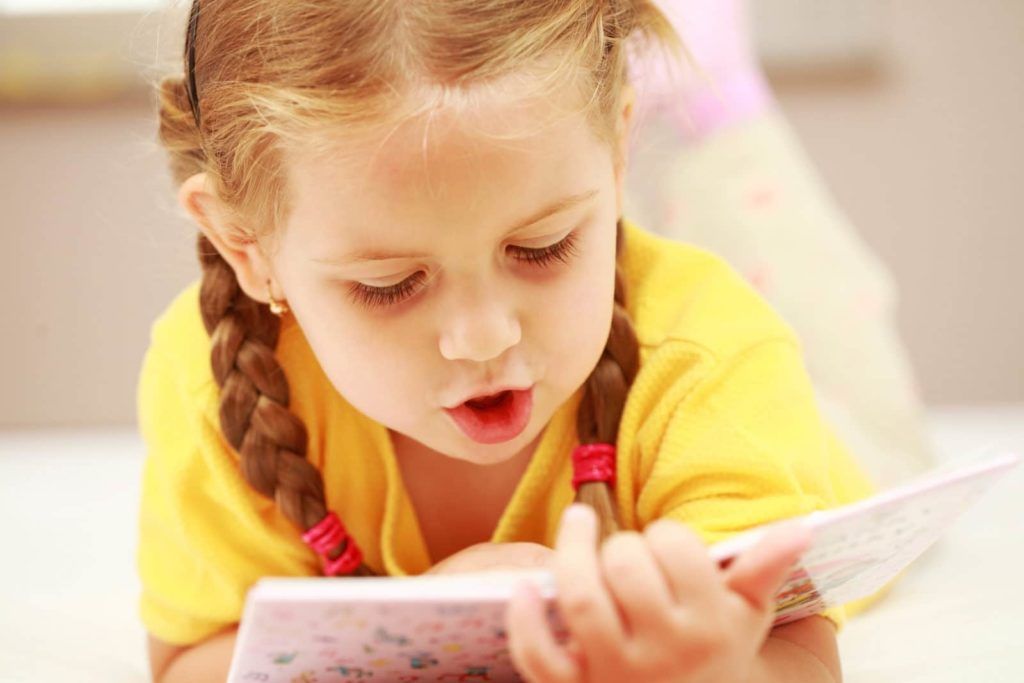 One Day at a Time
I once received and email from a super dedicated homeschool mom. She had taken my parent dyslexia courses, purchased an excellent Orton-Gillingham reading program, and prepped her schoolroom for success. She emailed asking what else she could do to be successful. I love this mom's heart for her kids.
What advice did I give her?
Just get started.
Yup. It's that simple. You have to start and as you go you will find out what works and what doesn't work for your unique child with dyslexia. You'll figure out how to motivate them and even when it's time to take a break for a short while.
Join our Community
For more encouragement, teaching tips, and articles on the latest research on dyslexia and ADHD, join the Homeschooling With Dyslexia community on Facebook, Instagram, and Pinterest. Sign up for weekly updates by filling out the sign up sheet below.
Learning With You,