Hello and welcome to the ADHD Intensive!
My name is Marianne Sunderland and I will be your teacher and guide for the next 5 weeks. In case we haven't met, I'll share a bit about who I am and why I created this ADHD Intensive.
Meet Your Teacher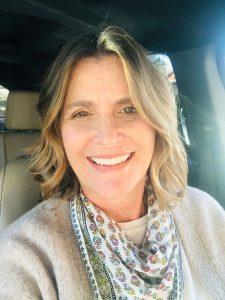 I'm a homeschooling mom of 8 kids – 7 with dyslexia and ADHD. After 25 years of teaching my 'beyond-the-box' kids at home, I've learned a TON. Not only have a read and researched all the best ways to help my kids, but I have also lived it for 25 years!
Most recently, one of my kids' profound ADHD has tested everything I've learned over the years about providing the unique, individualized education my kids need.
This ADHD Intensive is the product of those years of research and implementation.
How the Intensive will Work
The Lessons
The 5 weeks of teachings will be released one per week in the following order:
Welcome Module: Available now!
Module 1: Facts about ADHD, Debunking Common Myths, Underlying causes of ADHD. (Available JANUARY 31st)
Module 2: Strategies for increasing focus and improving learning. (Available February 7th)
Module 3: Teaching kids organizational skills. (Available February 14th)
Module 4: Strategies for teaching kids the way they learn. (Available February 21st)
Module 5: Understanding and helping kids ADHD with their unique social and emotional needs. (Available February 28th)
—
Weekly Emails
You will receive 1-2 emails throughout each week with prompts and encouragement.
Weekly Live Chats
We will meet weekly to discuss what we're learning, brainstorm strategies for our unique families, and offer support and encouragement to one another.
Live Chat Schedule (Zoom links will be emailed)
Week 1: Friday, February 4th @ 6:00pm Pacific
Week 2: Friday, February 11th @ 2:00pm Pacific
Week 3: Friday, February 18th @ 6:00pm Pacific
Week 4: Friday, February 25th @ 2:00pm Pacific
Week 5: Friday, March 4th @ 6:00pm Pacific
Optional Facebook Group
If you decide to join our private, members-only Facebook group, head over today and share a little of your story and what you are hoping to gain from the Intensive.
Request access to our private Facebook Group here.
Access to Executive Function Course
As an ADHD Intensive member, you were given access to one of my most powerful parent courses: Executive Function: Teaching your child to organize their thoughts, personal space, and time.
Put the course in your cart and enter discount code ADHD to receive the course for free.
Access to the ADHD Intensive
Here are the instructions for accessing the ADHD Intensive:
Go to www.homeschoolingwithdyslexia.com
Click on the 'My Account' tab at the top right of the home page. (It is in a blue stripe at the very top of the page.)
Login using the email address and password you used when you made your purchase. (Your password can be reset on this page as well.)
Click on Courses.
Click on the ADHD Intensive
---
Lastly, reply to any email with any questions or concerns.
Looking forward to learning with you beginning January 31st.
Marianne