Our family has used and loved the All About Reading reading program for years. They just rolled out a new improved edition that I know you're going to love!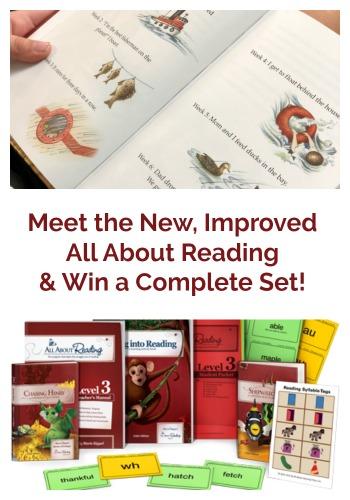 Have you heard the news? There's a buzz going around the homeschool community about the latest release of All About Reading. As you know, our family has successfully used All About Reading since 2014.
I have loved the open-and-go format of the teacher's manuals, the simple, uncluttered activity pages, and the beautifully illustrated readers.
This solid Orton-Gillingham-based program really works for kids with dyslexia.
So what's the fuss about?
The latest release of All About Reading is in full color!
Heirloom-quality readers with full-color interiors.
All About Reading readers have always been known for their beautiful illustrations and captivating storylines. The latest full color edition has the same engaging illustrations but they're now in full color!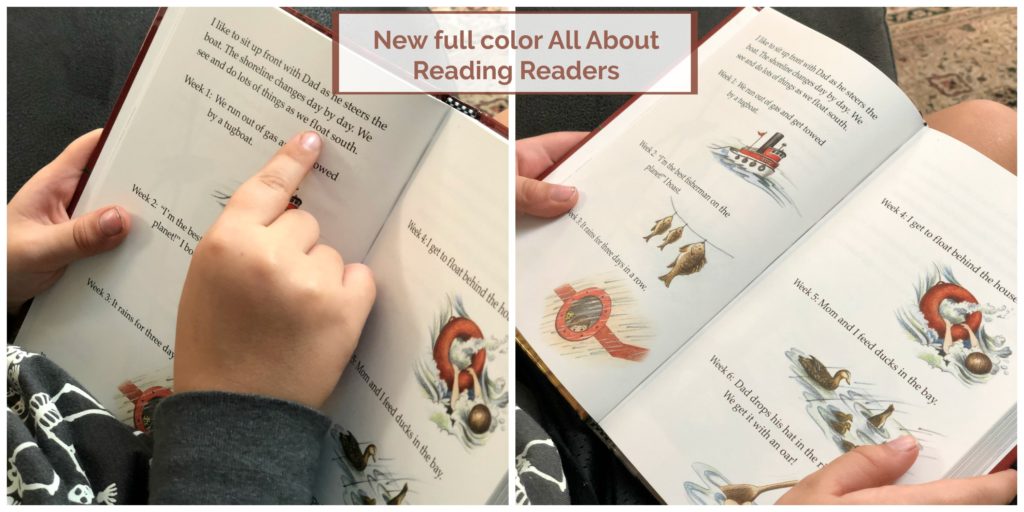 Updated full-color teacher's manuals.
The All About Reading Teacher's manuals are written so that even a parent that is brand new to teaching reading with the Orton-Gillingham method, can teach. The manuals are essentially open and go. The latest edition is now in color with expanded appendices, tips, and introductory materials.

Full-color student activity books.
Another highlight of the All About Reading program is the wide variety of engaging hands-on activities for kids to use to practice what they are learning. The new full color student activity books make them even more interesting.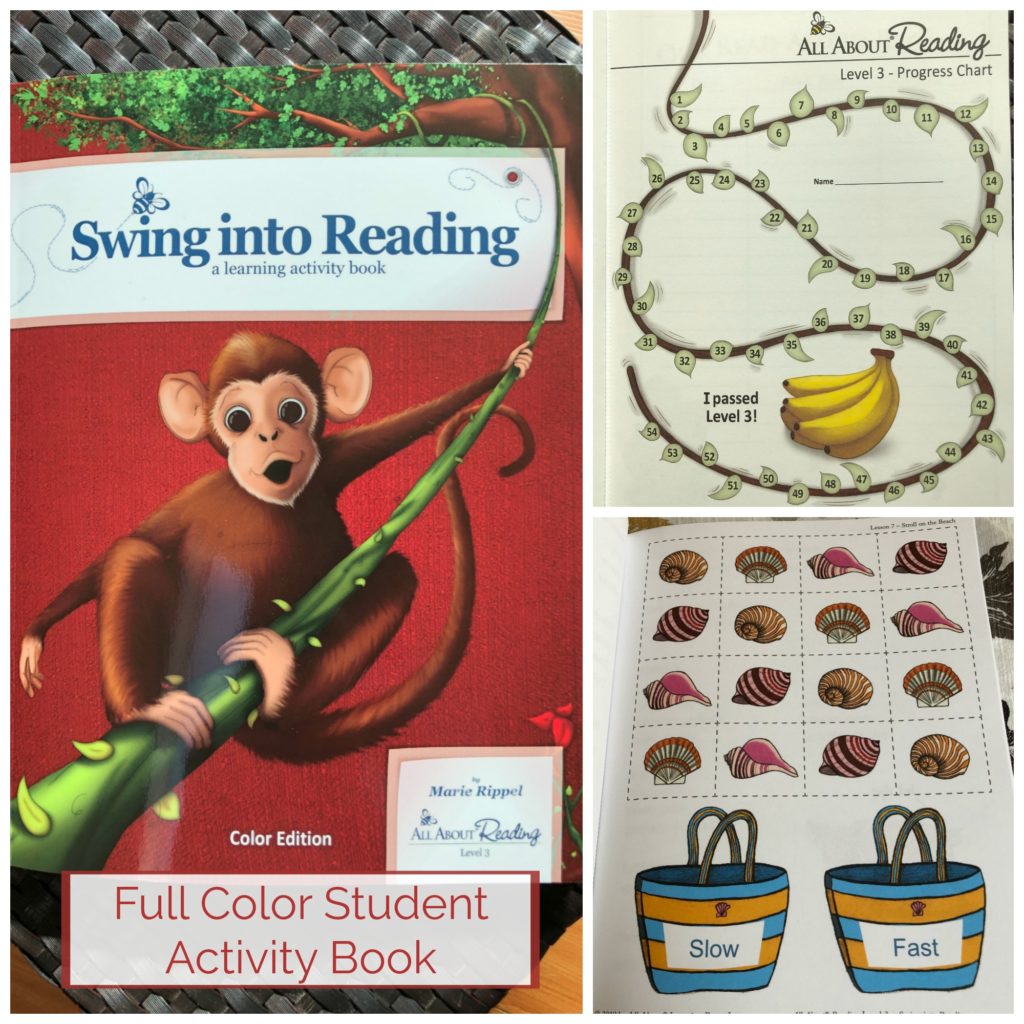 FAQs About the Full Color Edition of All About Reading
I know many of you are already using AAR and have a lot of questions about how the latest release with affect with what you currently own.
Q: Will my current editions work with the new color edition?
A: YES! The new Color Edition materials can be correlated seamlessly with the current black-and-white editions. Easy-to-use Correlation Guides for all levels are available here.
Q: Has the cost increased?
A: The cost for all complete sets of All About Reading Color Edition went up $15. Prices for individual components have also increased.
Q: When can I order the All About Reading Color Edition?
A: The All About Reading Color Edition is now available for purchase.
Q: Are black-and-white versions still available?
A: Yes! While supplies last, black-and-white editions can be purchased here: https://happybookoutlet.com/.
Q: I just bought a level of the black and white version. Can I get the color edition instead?
A: Yes! Because of AALP's 1-year money back guarantee, if you purchased All About Reading from All About Learning Press, you can return your black and white version for a full refund (even if it's partially used!) and order the color edition.
New to All About Reading? Read my full review and other posts here:
All About Reading Review
This full review shows all the elements of the program, how it works, and why my family loves it.
Is All About Reading a Complete Orton-Gillingham Program?
There is a rumor running around reading circles that All About Reading is not a complete Orton-Gillingham program. As a certified OG reading tutor, I break down the program and show whether it is a complete OG program or not.
Building Fluency With All About Reading Readers
Where I share a fun reading fluency hack I stumbled upon with our All About Reading readers.
Now for the fun stuff!
Win 1 Complete set of All About Reading Color Edition + Interactive Kit
All About Reading is so excited about the latest edition that they are offering to giveaway one compete set. Enter to win below. Entries only good in the USA.  An alternate prize of equal value may be awarded to winners residing outside the United States.