There's nothing like a pandemic to teach you what's really important in life.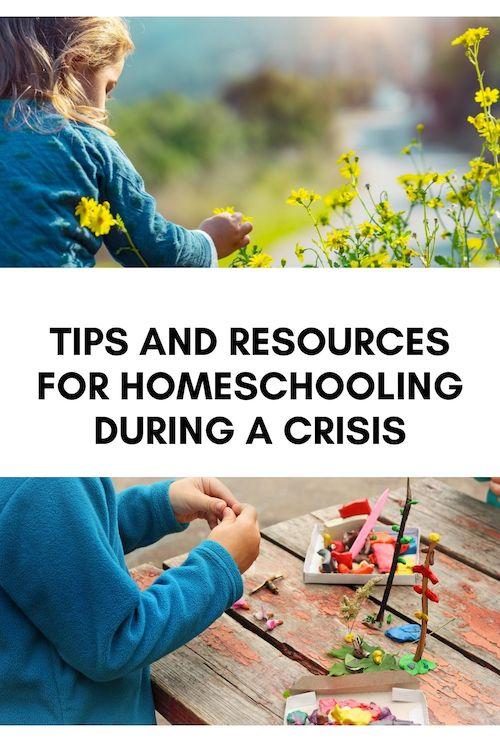 We're wrapping up our second week of quarantine.
I was thinking today about the many challenges our family has homeschooled through over the past 20+ years. I've homeschooled through childbirth (lots of them!), business difficulties, teenagers, long term travel, death of a parent, Y2K, 911, and lots of everyday mundane stressors like overflowing washing machines and the whole family getting the stomach flu.
You could say that this isn't my first rodeo.
Honestly, since we homeschool and I work from home, our lifestyle hasn't changed all that much. Classes, clubs, and tutoring have stopped which leaves a lot more time. I loved the quote from Julie Bogart from Brave Writer:
One of the biggest lessons that I have learned over the years homeschooling through challenging times is something I learned by homeschooling a large family. I refer to this mindset as 'the baby is the lesson'.
Basically what I mean by this is that whatever challenge comes your way can and should be the lesson. I'm not necessarily talking about buying a curriculum or printing up worksheets although if that's your thing, go for it.
What I'm talking about is modeling how we respond to the crises.
Are your kids scared? Talk with them, pray with them, help them to find the answers to their questions. This is more important than math.
Are your kids curious? Show them how to find the answers. This is school.
Having this extra time to connect with our kids is a gift. I know that in our home we have a new rhythm that is much more relaxed and I'm loving it. We're going for walks and cooking together, gardening and doing projects around the house.
Full disclosure, my kids are still grumpy sometimes and argue. Yes, I still have to discipline my kids for bad attitudes.
Priorities during challenging times.
Connect
My first priority during challenging times is to connect with my kids. Over the years when I have been too distracted by life to do much homeschooling, the connection that we made with one another was profoundly beneficial to everybody.
For example, having a large family meant that there was often a new baby or toddler that needed care. My older kids all learned how to make basic food, how to help one another, change a diaper, answer the phone, etc.
We often would spend our days consumed with the basics – Making sure everyone was fed, clothed, and loved. And that dear mama is your priority during a challenging time.
And just in case any of you need to hear this, it is impossible to model a traditional classroom at home at the best of times, let alone during challenging times.
Read or listen to good books
After that, the next priority was reading aloud or, as I learned early on, listening to an audiobook together. So much can be learned through listening to good literature. Character, history, grammar, vocabulary…
Follow this up with discussion. Ask kids their favorite part of the story and why, their favorite character and why, ask what they think will happen next.
Tape a world map to the living room wall and find where the book takes place.
Try foods or projects that the characters of the book are eating or doing.
Get to math when you can
Math is one of those subjects that really helps to do on a regular basis. While I try not to stress about math, I do try to find time to make sure all of our kids are working on math throughout the week.
Having this relaxed attitude has been super helpful for me. If I see an opportunity, I'll add some reading with mom, some online reading instruction, freewriting, writing prompts or copywork.
—
I hope this doesn't sound radically irresponsible, but honestly, this is how we homeschooled for many years.
My adult kids are living proof that if you never learn what a direct object is, you will be okay. If they need to learn it later, they will!
But in all things, do what works best for your family. Just remember, it's okay to keep things simple!
Resources for homeschooling during a crisis
I chose the following resources partly because we are using them and partly because either they can be used independently or fairly easily with groups of children.
Math
For doing math independently, my favorite program for many years has been Teaching Textbooks. TeachingTextbooks works well with kids with dyslexia because all of the lessons are read to the child. Answers to each lesson's problems are entered right into the computer and graded immediately. If they get a problem wrong, they are allowed to try again, and if they get it wrong again they're able to watch the solution right then and there.
Also, teaching textbooks uses the spiral approach which means that every lesson includes a ton of review of previous lessons. This is super important for my kids who have memory issues and need that extra practice.
You can read my review of Teaching Textbooks and why it works so well with my dyslexic kids here.
Other easy-to-use math resources we love:
Times Alive App for learning multiplication facts. My kids love this program and it really works.
Loving Living Math: This little ebook is FULL of creative, hands-on ways to integrate math into everyday life. Read it and find new ways to make math natural and interesting.
Reading
For teaching reading, my favorite online resource for independent learning by far is Reading Horizons. There are 2 levels; Discovery for ages 4-9, and Elevate for kids and adults 10+. This is a complete Orton-Gillingham reading program. No levels to buy. It's all here. Each 1-year subscription is good for 2 students.
Read my review of Reading Horizons Elevate here.
Visit the Reading Horizons At Home website here.
---
We're loving this new audiobook resource!
Around the World Stories delivers a new 30-minute story every week. A new country and culture are introduced each month. Culture, geography, and history are woven into the stories in exciting ways for organic learning. It also includes a parent guide with each story full of discussion topics, recipes, and activities to connect your child with the culture. For $14.95/month this is meeting a ton of needs for us right now.
---
A Free Covid-19 Unit Study. Jessica from The Waldock Way curated a huge list of resources for teaching kids about the Covid-19 outbreak.
---
Anxiety Toolkit. Do any of your kids struggle with anxiety? One of mine does and this new Anxiety Toolkit from Colleen Kessler at Raising Lifelong Learners has been a fabulous resource for us. It includes 95 ideas for managing anxiety at home, away from home, and at bedtime.
I'm Bored Bingo. Colleen also created this free I'm Bored Bingo Card full of great ideas to keep kids engaged during our long days at home.
Resources for if you're just getting started learning at home
If you're new to the Homeschooling With Dyslexia site, here are links to a few of my free resources that will be super helpful as you start out.
What I Wish I'd Known Before I Started Homeschooling
How has your homeschool been going? What resources have you been loving?