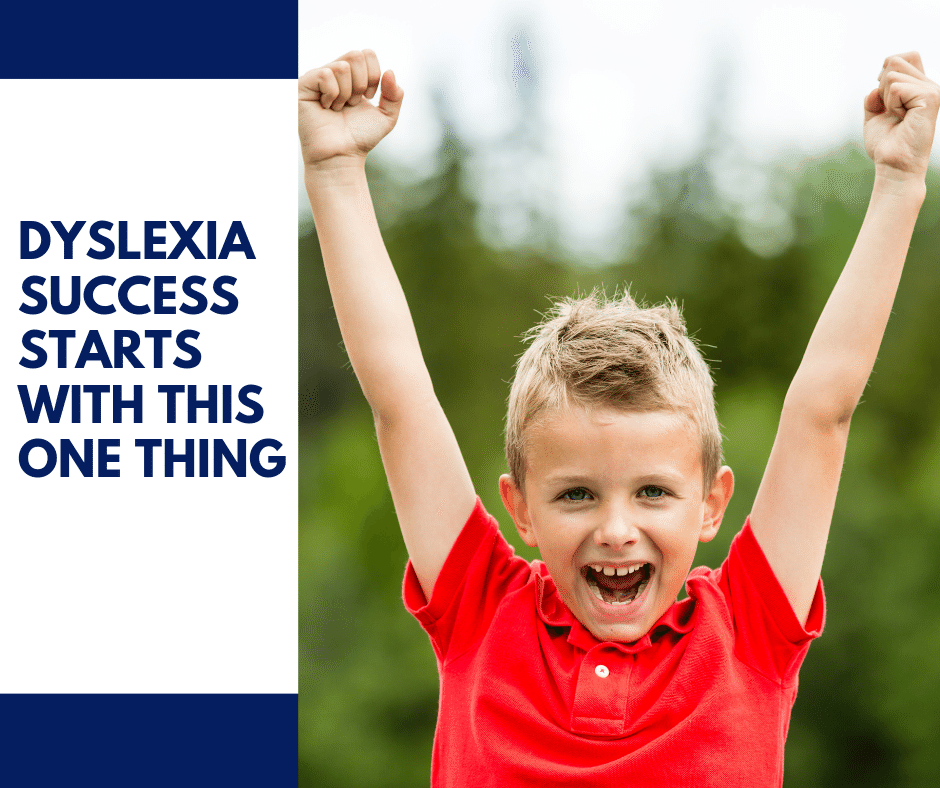 When I first started homeschooling 25 years ago I didn't even know that there were smart people who struggled to learn. School was always easy for me and I was one of the 'good students'. I found it easy to sit still, pay attention, follow directions, and learn in a school environment. 

When I became a parent and we made the decision to homeschool, it was largely because my husband and I wanted the freedom to travel and see the world with our kids. After all, how hard could homeschooling really be?
Famous last words!
It wasn't long before we knew something wasn't quite right. Our young son was showing all the signs of dyslexia but we had no idea that dyslexia was even a thing.
We had him tested and heard the word 'dyslexia' for the first time. Thus began our journey to figuring out how to teach kids who are clearly very bright and curious but struggle every time we sat down to do 'school'.
We tried curriculum after curriculum but nothing seemed to make a difference. That poor kid! I did all the wrong things in my ignorance. I frequently lost my patience, accused him of not trying or just being lazy.
It hurts to think of those early days of homeschooling!
And one after the other 7 of our 8 kids entered the world with this mysterious language-based learning difficulty called dyslexia.
—
Today I homeschool my outside the box learners without the confusion and overwhelm that I used to have. I know how to help my kids. I know how they learn and what that pathway to success looks like – and it ain't anything like I thought it would be!
The one thing…
That one thing that made the difference for me was education.
Very few people were talking about learning differences 25 years ago. At first, I learned mostly by trial and error which was expensive, exhausting, and super frustrating for my kids and for me.

Then I read some books on learning like Overcoming Dyslexia and The Dyslexic Advantage. I started to pair what I was learning with what I was experiencing every day at home with my kids.
I began to be more confident in my ability to reject false information and embrace what was true – essentially that my kids were not broken and not disabled (although I totally get that it appears that way when you're trying to teach them to read, write, and spell).
---
Get Educated With our Parent Courses!
I started this website 6 years ago to share with others what I was learning from my many years as a parent and homeschooler of dyslexic kids as well as my years of research and training as an Orton-Gillingham dyslexia tutor. I designed my parent courses to distill this unique experience and knowledge into information-packed courses that can quickly get you up to speed on what your child's learning struggles are and how to help them.
How the courses work:
Each course is about an hour long
All online which means instant access
Come in video format or download the audio to listen on the go
Print the note taking worksheet to fill in as you follow along
Join the Private Facebook Group for course members only
Courses available now:
Course 1: Understanding Dyslexia
Course 2: Teach Then How They Learn
Course 3: Teaching Reading
Course 4: Fluency & Comprehension\
Course 5: Teaching Spelling
Course 6: Teaching Organization (Executive Function)
Course 7: Teaching Handwriting to Kids with Dysgraphia
Course 8: Teaching Math to Kids With Dyscalculia
Course 9: Auditory Processing
Course 10: Visual Processing
Course 11: Working Memory
Or save more buying a bundle of courses:
Foundations Bundle includes Courses 1-5.
Processing, Memory and Executive Function Bundle includes courses 9-11 and 6.
Complete Library includes all 11 courses.
Learn more or Purchase
Visit the course information page for more information on our parent education courses.
Visit the Shop to make a purchase.
What Others Are Saying About Our Parent Courses

Before I took the homeschooling with dyslexia parent courses, I struggled with understanding the inner workings of my dyslexic kids. I knew I needed to teach them differently and that there was so much more to it than I could see on the surface. Their struggles are deep, and affect them emotionally as well as neurologically and physically every day. When I saw the homeschooling with dyslexia courses I got excited. Now that I have begun to implement the Homeschooling With Dyslexia courses into my homeschool, I have a better understanding of what my son and daughter are going through and I have more tools to walk with them side-by-side. There is so much valuable information in these courses I have to keep watching them and each time something new stands out.
Rene, mom to 7
Thank you so much for taking the time to distill this information for regular parents. We are just beginning our dyslexia journey with our third child and it's like entering a new world I never knew existed. I've read and researched but your courses have been far and away the most helpful resource.
Ashley M.
Before I took the Homeschooling With Dyslexia parent courses, I struggled with teaching reading, math, and executive function. Executive function was new to me but these courses answered all of my questions about his learning and living challenges. I felt like God had directed me here. Honestly, these courses trained me better than anything I had in my BS Ed.
Now that I have begun to implement the Homeschooling With Dyslexia courses into my homeschool, my grandson made a two year gain in his reading. He now has strategies to stay on track and to get the extra privileges earned by remembering chores. The research behind the courses is extraordinary. That and Marianne's years of success gave me confidence. The research enabled me to filter research I was doing on my own. There is a lot of stuff out there, 'cures', remedies, they give false hope and an easy way out of the trenches. These courses are excellent. I could not have continued homeschooling without them.
Patty B., homeschooling grandmother of 1