For most people with dyslexia, reading improves steadily over time. Also for many dyslexics, spelling does not. Spelling continues to be a problem for many people with dyslexia throughout their lifetime.
That will be the topic of this week's Mailbox Monday:
"My 14-year-old has been through two years of an Orton-Gillingham program with a private tutor. His reading has improved immensely, but his spelling is poor. He has trouble writing a simple note and lacks confidence.
When he writes papers, he dictates to me.
Do you have a recommended spelling program? I have looked at so many. I'm concerned with his attitude if I start one from the beginning with the easier words, but I'm not sure what to do.
I guess I just know it's going to take time and effort, and we are both tired of all the remediation."
---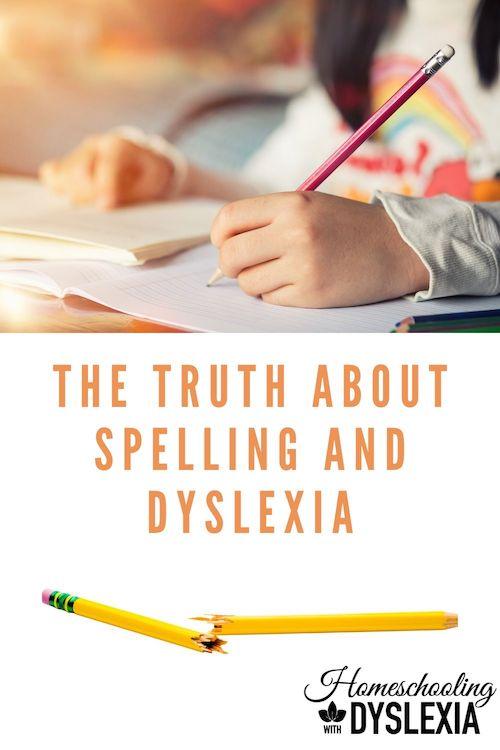 Reading, or decoding, is much easier than spelling, or encoding because:
Reading involves recognizing words while spelling involves reproducing the word. Producing the correct spelling is much harder than recognizing a word, especially with context clues.
There are more possible spellings for most words than there are possible ways to read them. In English, we have 26 letters, but we have 45 sounds and more than 250 ways to spell these sounds. For example, the sound of /j/ can be spelled J, G, and DGE. And it gets even more complicated with vowels.
Students spend much less time spelling than they do reading. Because our kids are often delayed in writing or using accommodations such as speech-to-text or dictating, they get much less practice.

How to Help Your Child With Dyslexia to Spell
You basically have 2 options and which one you choose depends on your unique family.
Continuing Spelling Remediation:
Using a program like All About Spelling or AVKO Sequential Spelling can provide the practice kids need. These kinds of programs will get kids thinking about spelling patterns that many of our English words follow.
Another form of remediation is learning how to spell the most common words. By learning these words, our kids will be able to spell 90% of the words they encounter. They can use spell checkers for the other 10%.
Read this post for a list of the 1000 most common words (in order) and a super effective, multi-sensory method for teaching these words to your kids.
How to Teach Sight Words to Your Kids With Dyslexia (with a list of 1000 most common words)
Use Accommodations and Assistive Technology for Spelling
There often comes a time as our kids get older that there is less time for remediation and/or the kids get burned out on it. This is an excellent time to begin using assistive technology as an accommodation.
Accommodations are supports that we give our kids so that they can perform at their intellectual ability despite difficulties with reading, writing, and spelling. These are things such as using audiobooks, dictation or voice to text apps, and spell checkers.
Read more about The 10 Best Accommodations for Dyslexia here.
Remember, this use of accommodations and assistive technology for spelling is also a remediation. Much like the use of a math facts chart reinforces those math facts, using spelling checkers and voice to text will also reinforce correct spellings.
There are tons of apps available to choose from today. Read this post for my recommendations of The Best Spelling Apps for Dyslexia.
Honestly, of all my adult kids with dyslexia, most of them still regularly use spell checkers for work and school. It is a huge blessing.
Wondering how to teach your kids to use Assistive Technology, read this post full of ideas for when to teach and how to teach it plus my top recommendations for assistive technology for every subject.
---
Also, in this particular question, since the child still has difficulty with writing basic notes, one idea is to provide a handheld phonetic spell checker. This Franklin Phonetic Spell Checker is one example. There is also a great iPhone or iPad app called American Wordspeller that works similarly. My kids have also used an old iPhone to have access to Siri. Alexa can help too! Having these tools and learning how to use them can be very empowering for kids – especially teens. Every time they look up a word, they are getting more practice and exposure to correct spellings.
The Truth About Dyslexia and Spelling
If you are frustrated by your child's spelling ability, remember that the truth is most adults with dyslexia still have trouble with spelling. Give them a foundation in phonetic spelling, build on that with sight word or common word knowledge, and leave the rest to technology.
How have you helped your child with dyslexia be a proficient speller? Share in the comments below!