If you know little about dyslexia, you may be wondering, how to know if someone is dyslexic or not. There are quite a few signs of dyslexia that are easy to observe.
This is the first post in a 5-day series on Teaching Kids With Dyslexia to Read.  Read the entire series by clicking here.
If you would rather listen to this post, click the 'play' button below for an audio recording. Scroll down to the end of this post to download a printable list of the signs of dyslexia.
If you are like I was when we had our first struggling reader some 17 years ago, and know nothing about the phenomenon called dyslexia, you may be wondering, as I did, how to know if someone you know is dyslexic or not.
It is no great mystery.  There are quite a few signs of dyslexia that are easy to observe.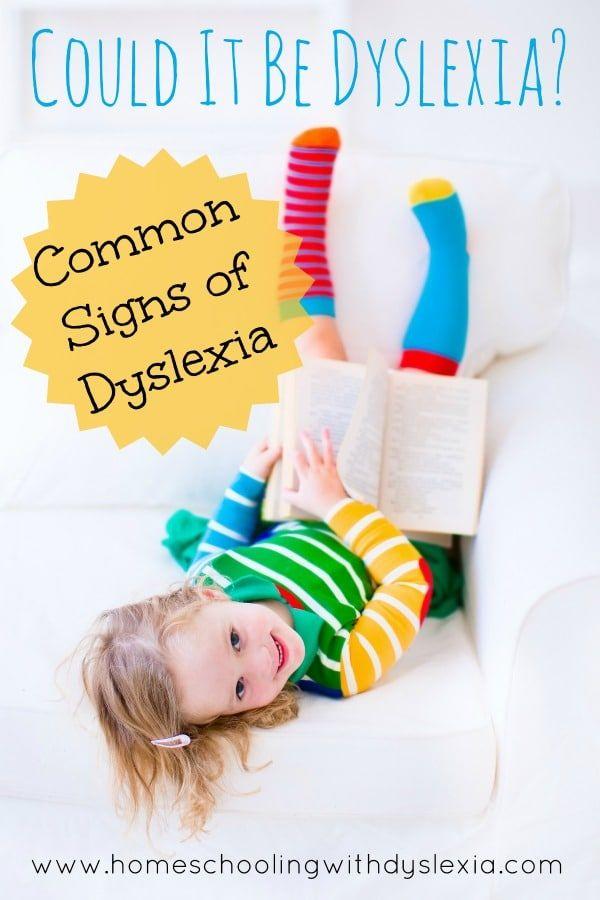 Signs of Dyslexia in Young Children
Trouble with concepts of time
Unable to follow 2 or 3-step directions
Learning to talk later than other children their age
Difficulty learning the names of shapes and colors
Difficulty learning letter names and sounds
Reversal of syllables and phonemes (letter sounds) within a word
Unable to recognize or produce rhymes
Early stuttering
Cannot sequence rote memory concepts such as days of the week, months of the year, alphabet, and numbers
Trouble recognizing letters in words or even their names
Delays with fine motor skills like tying shoes, coloring, and writing
Dyslexia in preschoolers is harder to diagnose than in the older years because many of its symptoms are developmentally common for all preschoolers. The more symptoms that are present, and the longer they persist, the more likely it is that your child may need some help. Dyslexia is marked by a combination of signs and a lack of progress over time.
Signs of Dyslexia In Elementary School
Does not enjoy reading but likes being read to
Slow, inaccurate reading
Uses context clues rather than sounding words out
Skips or misreads little words (at, to, of)
Poor spelling – very phonetic
Trouble telling time on a clock with hands
Difficulty expressing self
Inattentiveness, distractibility
Slow and messy handwriting – also called dysgraphia
Letter and number reversals after first grade
Trouble memorizing math facts
Hesitant speech; difficulty finding the right words to express self
Extremely messy bedroom, backpack or desk
Dreads going to school
Signs of Dyslexia In Adolescence and Adulthood
All of the above signs plus:
Difficulty processing auditory information
Losing possessions; poor organizational skills – also referred to as executive function
Slow reading; low comprehension
Difficulty remembering the names of people and places
Difficulty organizing ideas to write a paper
Difficulty reading music
Unable to master a foreign language
Inability to recall numbers in proper sequence
Lowered self-esteem due to past frustrations and failure
May drop out of high school
As a general rule of thumb, if your child has 3 or more of these signs and there is a close relative with dyslexia (yes, dyslexia is genetic) your child may have dyslexia.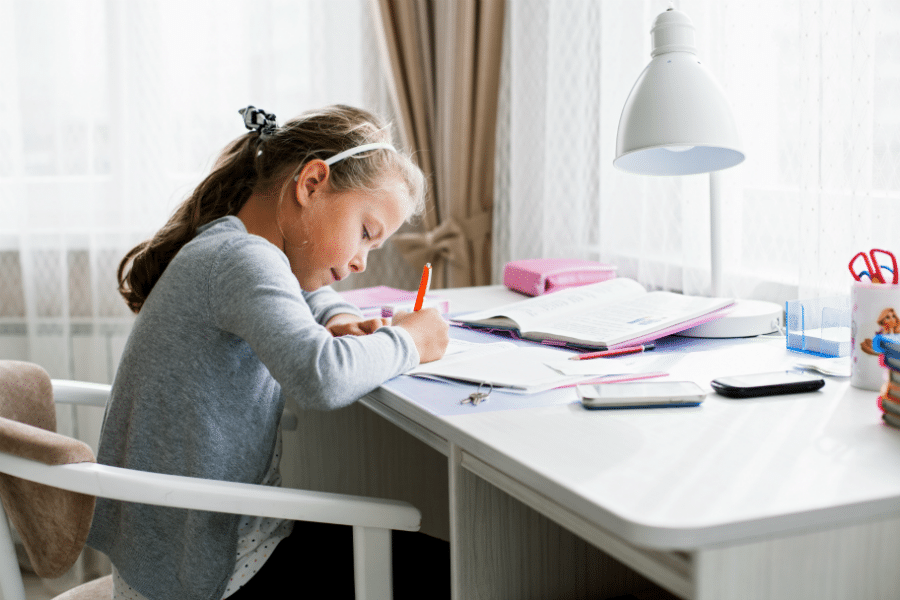 What to do if You Suspect Dyslexia
Take a Class. Our courses were specifically designed to teach you what you need to know about dyslexia so you can get started teaching your kids the way they learn. Visit our Parent Dyslexia Course page for the latest courses available.
Get support. Find a group of people who can relate to what you are going through. Our Homeschooling With Dyslexia Facebook Page is a great place to start. These groups are a great place to find encouragement and advice on everything from curriculum to teaching tips and simple encouragement when it is 'one of those days'.  Find other dyslexia support groups here.
Join us here tomorrow when we will look at how to teach a child with dyslexia in the ways in which they learn best.
Stay in Touch
We have quite an active Facebook community where I frequently post articles of interest and encouragement.  I also have a growing Pinterest Page with a wide variety of teaching tips for all subjects.
Want to print this list?
Enter your email and we'll send you a printable list of the most common
Signs of Dyslexia