All dyslexics can learn to read, write and spell. Here is how we teach language arts to our dyslexic kids.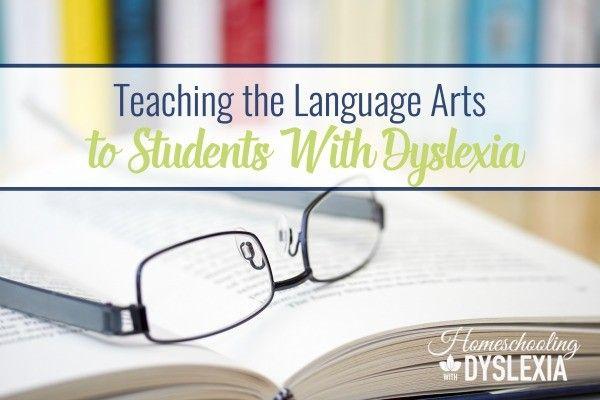 Thank you for joining me for this 5-day series on homeschooling with dyslexia.
Through the course of this week, we will be covering how our family teaches Language Arts, Math, Science, History and Fine Arts.  I'll be sharing from our history of homeschooling 8 kids over the past 20 years.  Seven of our kids are dyslexic so we have more experience than we could ever possibly need (ha ha) but are happy to share.  What doesn't kill us makes us stronger, right?
Since language arts are one of the main areas in which dyslexic kids struggle, this is an important post.  If you are new around here and need a little more information, you may want to click through to my links for previous posts that will be sprinkled throughout this post.   Otherwise, this post could quickly, or not so quickly, turn into a book.  <==That was a link.  🙂
Teaching the Dyslexic Child
In case you hadn't already noticed, dyslexic kids learn differently.  Interestingly, about 80% of  dyslexics are right-brain dominant.  Right-brained learners literally utilize the right-hemisphere of the brain more than others, although all people use both hemispheres of their brains.  Scientists now understand that it is the left hemisphere of the brain that deals with language.
Essentially, the right brain deals with emotions, feelings, creativity, and intuition.  The left brain is linear, logical, and focuses on one thing at a time.  Most schools and textbooks are taught using a more left-brained dominant method.  Read the text, remember what you read, answer questions;  a heavily print oriented method.  Maybe you have been trying to homeschool your dyslexic kids with this approach and have experienced trouble like our family did.
Are your kids squirming in their seats 5 minutes into a lesson?  Are they acting out every word you read from their science book?  Do they doodle and draw while listening?  These movements and actions are actually helping your right-brained learner learn, activating areas of the brain that have to do with memory.
For more general information on how dyslexics learn, see these posts:
Homeschooling with Dyslexia:  How Dyslexics Learn
Learning Styles in the Homeschool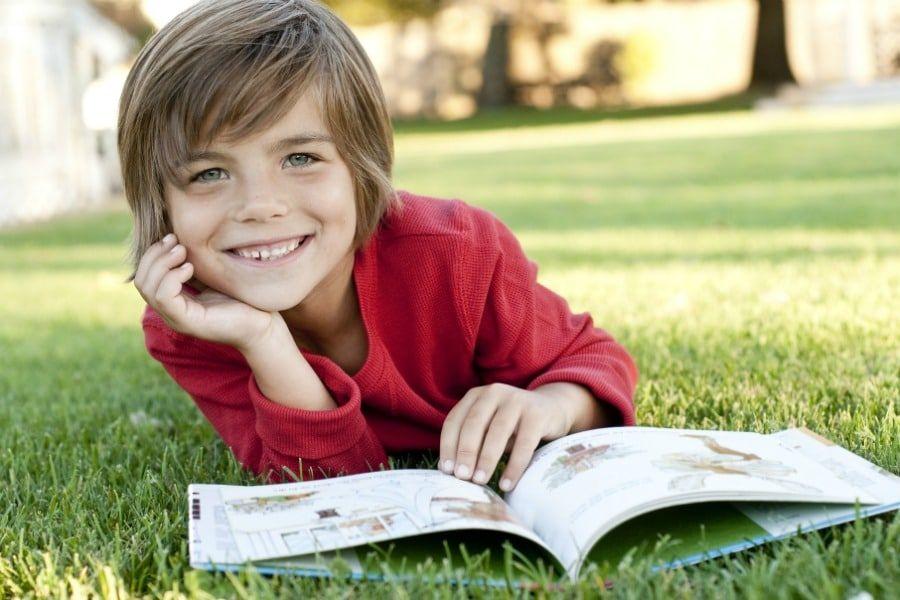 Teaching Language Arts to the Dyslexic Child
For the sake of this article we'll say that Language Arts include Reading, Writing, Grammar and Spelling.
How we teach reading.
All dyslexics can learn to read – with the right methods.  You may have tried unsuccessfully to teach your dyslexic student to read with a traditional phonics program. The trouble with many of these programs is that the information is presented in a way that just does not stick.
The way that we get phonics information to stick is to make the instruction as simultaneously, multi-sensory as possible.  This approach to teaching is often referred to as the Orton-Gillingham approach.  Learn more about Orton-Gillingham here.  This means using as many of the senses, at the same time, as possible.  So we're showing our child the letter 'A' and were teaching them that the sound this letter makes is 'aaaaa'.  Tracing or coloring the letter while seeing and saying it is one example of using more than one sense at a time.
Another way to make phonics instruction stick is to teach each step, systematically with plenty of review.  Breaking up a phonics lesson into smaller chunks and sitting together several times throughout the day will help establish what scientists call 'overlearning' which is exactly that;  providing enough review so that the information is so familiar, it sticks in the brain.  How much review is needed will depend on each individual child.  Everyone is different.  Following the example of teaching the shape and sound of letter 'A' above, we may try posting an image of the letter 'A' in the living room and referring to it throughout the day, encouraging tracing, saying the name and sound etc. until it is mastered.  Utilize games and manipulatives or interactive apps for the iPad or other tablet.
While traditional phonics approaches may be systematic, they are rarely multi-sensory nor do they provide enough review to make the information stick.  It may be possible to work with your current phonics program and add more multi-sensory activities and review but, fortunately there are now curriculums that are designed with the right-brained, dyslexic learner in mind.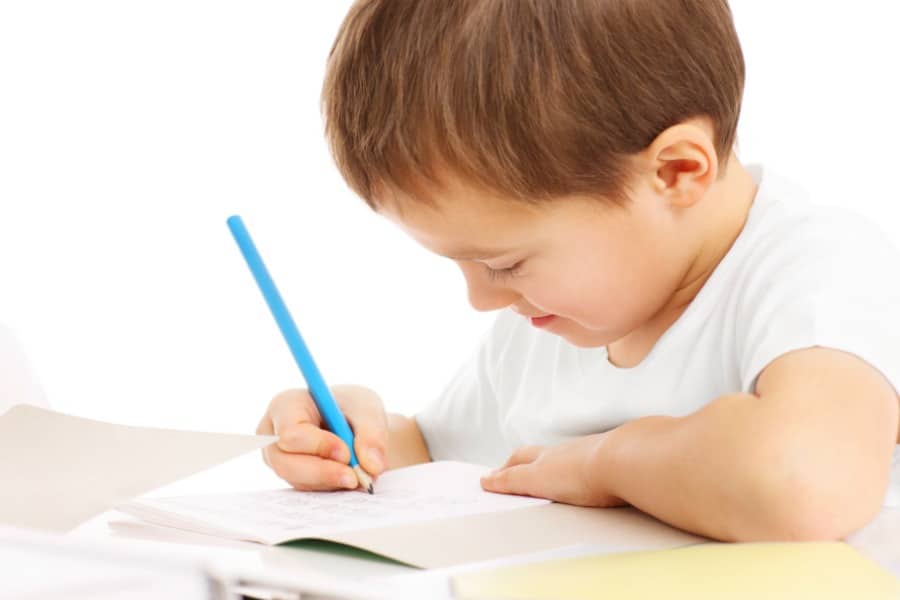 Our favorite reading programs for our dyslexic learners:
All About Reading begins at the beginning with laying a strong foundation in phonemic awareness, determined by scientists to be one of the strongest indicators of future reading ability.  Each level of the All About Reading Program is taught using multi-sensory, sequential and systematic instruction that dyslexic kids need.  I have found that some of our kids need even more practice than is provided by the program but it is easily modified and the customer service at All About Reading is the best.  This program is completely scripted meaning there is very little preparation on the part of the parent or teacher.
Reading Horizons is a company that has been providing research-based reading materials to schools since the 1970s.  They have recently created an excellent program that can be used at home.  There are two programs, one for kids ages 4-9 and another for the older struggling reader aged 10 and up. We particularly like the computerized program for older students.  It is no-nonsense and although it begins at the beginning, does not appear babyish, an issue of great importance for the older struggling reader.  Click here for my complete review of the Reading Horizons program.
Logic of English – A very thorough, easy-to-use reading program based on the Orton-Gillingham approach to teaching reading.  Foundations level for children ages 4-7 has many highly multi-sensory teaching ideas and includes instruction in cursive or manuscript (whichever you prefer).  Essentials level for children 8+ contains 3 levels so that instruction can be tailored to your child's needs.  Can be used for several years in a row using the higher levels.  Includes study of Greek and Latin roots, prefixes and suffixes.  An excellent, well-rounded program.
How we teach spelling.
It is important to use the same simultaneously multi-sensory and systematic methods for teaching spelling as for teaching reading to a dyslexic learner.  Everything must simply be taught – nothing is gained automatically.  Dyslexics tend to spell logically and phonetically.  Unfortunately, that doesn't always work with our complicated English language.  Dyslexics need to be taught each rule, systematically, with plenty of review.
Our favorite spelling programs for dyslexic learners:
We have tried multiple programs but have found that the All About Spelling program created by the makers of All About Reading is the best by far.  The program utilizes sight, sound and touch with a lightly scripted teacher's manual so that you will always know what to teach and what to say.  All About Spelling can be completed in 15-20 minutes a day and has plenty of built in review.  Both All About Reading and All About Spelling have a 1 year unconditional guarantee and lifetime support.
How we teach writing.
We learned the hard way in our homeschool about workbooks and reading comprehension pages.  You know the ones with the fill in the blank pages?  First of all, my kids couldn't read the questions and secondly, after I read the questions to them, most of the time they couldn't spell their answers.  This is a recipe for disaster if there ever was one.  In our early years, much of this type of learning is done orally.  After reading or listening to a particular passage from English, History or Science, we have our kids narrate, or tell back, what they heard.  This method is common in the Charlotte Mason approach of education.  Beginning with a short selection and gradually narrating from longer passages, narration is the oral form of recounting what was learned and results in better retention.  Charlotte Mason believed that narration of good literature was the precursor to learning proper grammar structure.
We also utilize a large amount of copy-work.  Copy-work is part of the review and over-learning of language that is so necessary for dyslexic learners.  Seeing the word and writng the word correctly over and over again until the passage can be copied from dictation.
When our kids are older and more proficient at spelling, we begin teaching the essay writing process.  Often these kids have great ideas but struggle to get them on paper.  Graphic organizers are great for this.  There are simple paper web diagrams and now many apps and computer programs for mind mapping of ideas.  Once our older kids can get their ideas down and get them organized, they are set to write.  This takes plenty of practice as with any student.  Read this post for more information on teaching writing to kids with dyslexia.
Our favorite writing programs for dyslexic learners:
Institute for Excellence in Writing
How we teach grammar.
I clearly remember losing sleep over the fact that my 2nd grader (our first born and homeschooled – poor thing) couldn't remember the difference between a noun and a verb.  The following year, his grammar book arrived in the mail and lo and behold, what did I see?  They were still teaching nouns and verbs.  Most curricula review grammar concepts year by year, so breathe and relax!  We use a simple daily grammar lesson appropriately called Daily Grams to review age-appropriate grammar concepts a little bit, every day.  This method seems to work well with my right-brained learners who learn best with short, intense and frequent lessons.
Our favorite grammar programs for dyslexic learners:
Daily Grams  For daily grammar review.
Easy Grammar  Short lessons.  One concept at a time.
Winston Grammar An incremental, multi-sensory grammar program.
Language arts may be a difficult subject for the dyslexic student but enjoyment of excellent literature certainly is not.  There is no end to their enjoyment of great literature.  Read this post on the best sources for reasonable priced audiobooks.
Keeping Perspective
Kids with dyslexia need extra support and instruction in the early years until they master the concepts and principles of the language arts.  Remember that balancing remediation and accommodations is one of the most important parts of homeschooling a child with dyslexia.